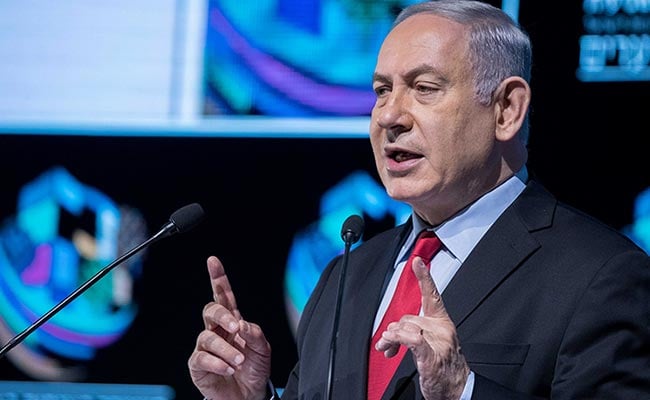 London:
Syrian President Bashar al-Assad's regime is "no longer immune" from retaliation, Israeli Prime Minister Benjamin Netanyahu warned during a visit to London on Thursday.
"He is no longer immune, his regime is no longer immune. If he fires at us, we will destroy his forces," Netanyahu said, speaking at an event organised by the Policy Exchange think tank.
"I think there is a new calculus that has to take place and Syria has to understand that Israel will not tolerate the Iranian military entrenchment in Syria against Israel," he said.
"The consequences are not merely to the Iranian forces there but to the Assad regime as well," he said, adding: "I think it's something that he should consider very seriously".
Israel has been pledging for months to prevent its main enemy Iran from entrenching itself militarily in Syria, where Tehran is backing Assad's government.
Last month, Israel launched a large-scale attack on what it said were Iranian targets in Syria, raising fears of a major confrontation.
Those strikes followed a barrage of rockets that Israel said were fired toward its forces in the occupied Golan Heights by Iran from Syria.
Even before that, Israel had been blamed for a series of recent strikes inside Syria that killed Iranians, though it has not acknowledged them.
(Except for the headline, this story has not been edited by NDTV staff and is published from a syndicated feed.)