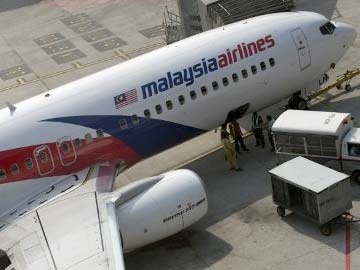 Kuala Lumpur:
Malaysia's interior minister said two passengers who used stolen passports to board a Malaysia Airlines plane that went missing with 239 people aboard had "Asian facial features", according to a report.
Malaysia Airlines flight MH370 from Kuala Lumpur to Beijing vanished over waters somewhere between Malaysia and Vietnam early on Saturday about an hour after taking off.
Fears of a terror attack have surfaced after it was revealed that at least two passengers boarded the plane with stolen passports, one from Italy and one from Austria. The passport owners have been found to be safe.
"I am still puzzled how come (immigration officers) cannot think: an Italian and Austrian but with Asian facial features," Home Minister Zahid Hamidi was quoted as saying late on Sunday by Malaysia's national news agency Bernama.
The report did not elaborate. Malaysian officials had earlier said they were examining CCTV images of the passengers.
"We will conduct an internal probe, particularly on the officers who were on duty at the KLIA (Kuala Lumpur International Airport) immigration counter during flight MH370," Zahid said.
Vietnamese searchers late on Sunday spotted debris off their coast but it has not been confirmed whether that was from the missing plane.
Malaysia's transport minister said on Sunday the government was looking into the possibility of a terror incident and was liaising with intelligence agencies of other countries including the US Federal Bureau of Investigation.
Get Breaking news, live coverage, and Latest News from India and around the world on NDTV.com. Catch all the Live TV action on NDTV 24x7 and NDTV India. Like us on Facebook or follow us on Twitter and Instagram for latest news and live news updates.