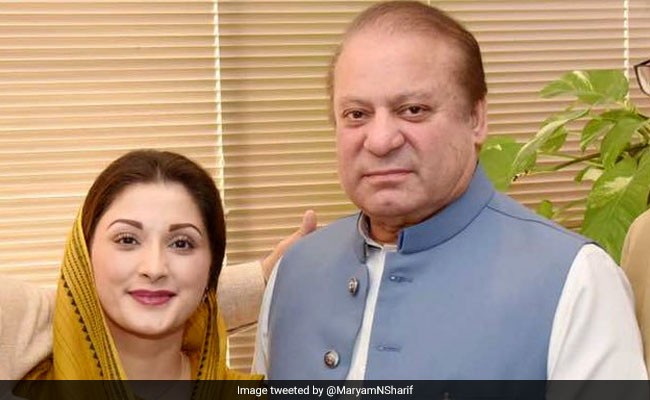 Islamabad:
The Panamagate Joint Investigation Team (JIT) has accused Prime Minister Nawaz Sharif's daughter Maryam of presenting fake documents on two 2006 declarations to the probe team using the "Calibri" font which was not commercially available till January 30, 2007.
The JIT, which is probing allegations of money laundering against Mr Sharif and his family, said Maryam Nawaz, her brothers Hussain and Hassan Nawaz as well as her husband Captain Mohammad Safdar (retd), had signed false documents to mislead the Supreme Court.
The team that probed offshore assets of Sharif family said in its report that Maryam Nawaz claimed herself to be "trustee not the owner" of Avenfield properties in London, which linked her to Minerva Services and Samba Financial, Geo News reported.
The JIT said that her claim turned out to be completely wrong and it was proven that she owned the properties managed by Minerva Services. The JIT concluded that Mr Sharif's daughter was the real and ultimate beneficial owner of the Avenfield apartments.
It said that the font used in documents submitted by Maryam Nawaz suggested that the 2006 declarations were fake and called it a federal crime, said a report in the Express Tribune.
Maryam Nawaz was also accused of accumulating "assets disproportionate and beyond means of known sources of income", Dawn newspaper reported.
The JIT's report said: "She had been receiving heavy gifts from Rs 73.5 million to Rs 830.73 million within period of 2009-2016."
It said that the "accumulation of Maryam's assets shows a drastic hike in the early 1990s with no declared source of income".
Soon after the "font" portion of JIT report went viral, Twitterati targetted Maryam Nawaz in a hilarious manner.
"I already thought Calibri was the greatest font ever but I never imagined it would achieve legend status," one Twitter user said.
"Calibri font invented by our daughter Maryam Nawaz in Arfa Kareem tower Lahore: Shahbaz Sharif," wrote another user.
Meanwhile, Maryam Nawaz rejected the JIT report in a tweet: "Every contradiction will not only be contested but decimated in the Supreme Court."
The Supreme Court has sought objections from all parties in the Panama Papers case within a week and the next hearing of the case is scheduled for July 17.
The JIT was formed on May 5 to ascertain the money trail of the Sharif family-owned properties in Park Lane, London.