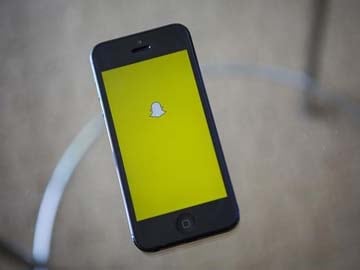 Snapchat Inc, developer of a mobile app that lets users send messages that disappear within seconds, might expand its service to videos, news articles and advertisements, the Wall Street Journal reported on Tuesday.
The California-based company is in talks with advertisers and media companies about a service called Snapchat Discovery, the Journal reported, citing sources.
Snapchat Discovery, rumored to debut in November, will show content and ads to Snapchat users, the Journal quoted the sources as saying.
At least a dozen media companies have shown interest in providing content for Snapchat Discovery, the Journal said.
Snapchat Discovery will allow users to read publications and watch video clips by holding down a finger on the screen, as they do with photos and other messages on the app, the report said.
Snapchat, popular among teenage users, was not immediately available for comment outside regular business hours.
© Thomson Reuters 2014