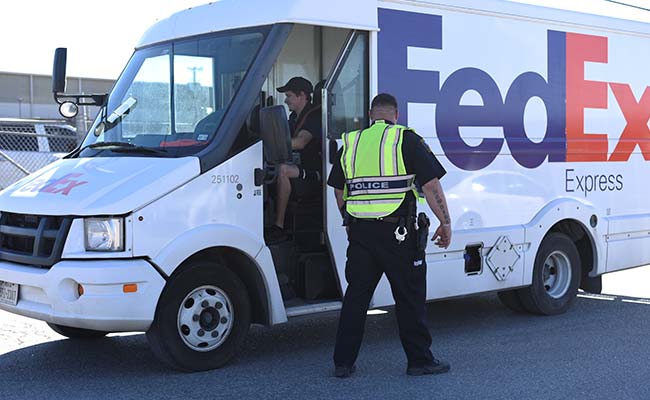 Chicago:
A sixth
explosion further rattled the city of Austin
, Texas late Tuesday, but authorities quickly determined it was not related to a series of
package bombs
that have killed two people.
Emergency officials responded en masse to a reported blast in the southern part of the state capital city, at what local media reported was a Goodwill store.
The Austin police department said
the explosion
was caused by "an incendiary device," not a package bomb.
A man in his thirties was taken to hospital "with potentially serious, not expected to be life threatening, injuries," Austin's medical services agency said on Twitter.
Goodwill Central Texas CEO Gerald Davis told KVUE television that the injured person was an employee, who had taken a donation that the CEO described as a "pipe-like device."
"In an abundance of caution for our Team and customers, all Goodwill Stores will be closed," the organization said on Twitter.
The FBI concurred that the incident was unrelated to the spate of blasts that began in early March.
The
attacks have been mostly contained to Austin
, the state capital with a population of nearly one million, where two people have been killed and several more injured.
But just after midnight, in the early moments of Tuesday, a package exploded at a FedEx distribution facility in Schertz, outside San Antonio.
Authorities would not confirm media reports that the package contained metal shrapnel and nails.
Although there were no serious injuries in that incident, officials said the attacks were related.
(This story has not been edited by NDTV staff and is auto-generated from a syndicated feed.)