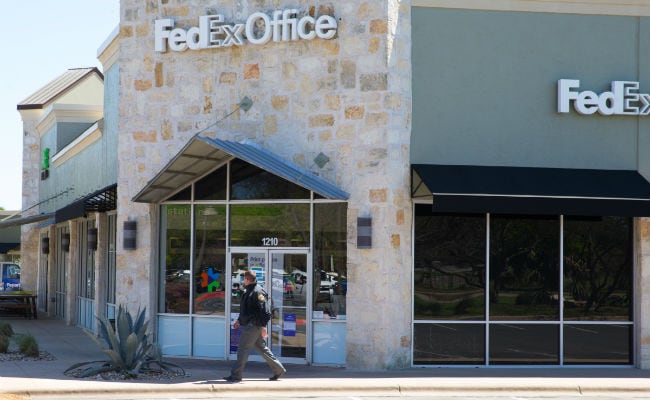 Washington:
A series of parcel bombings in the US state of Texas, which has killed two and injured four more, has several notable precedents in the United States:
2001: anthrax panic
A series of attacks using anthrax delivered through the mail terrorized the United States in 2001, leaving five people dead and 17 others sick, in a case that brought fears of bio-terrorism on the heels of the September 11 attacks.
The first victim was Robert Stevens, a 63-year-old photo editor at the Sun tabloid in Boca Raton, Florida.
He died on October 5 after apparently inhaling anthrax spores from a poisoned letter.
Stevens became the first fatality in the United States of a biological attack.
Anthrax-by-mail attacks continued over the next few weeks, targeting politicians and media personalities, before suddenly ceasing in late November.
Bruce Ivins, a 62-year-old bioweapons expert, killed himself with a prescription drug as prosecutors were preparing to charge him in the attacks, after a seven-year investigation.
1978-1995: 'Unabomber'
Notorious "Unabomber" Ted Kaczynski was sentenced to life in prison in May 1998 for a 17-year mail-bomb spree that killed three people and wounded 23 others.
At the time of his arrest the former math professor, whose early targets were universities and airlines, was living in an isolated Montana cabin without running water or electricity.
Between 1978 and 1995, he sent 16 mail bombs that earned him the name "Unabomber," derived from an acronym used by federal investigators to identify him.
Kaczynski evaded capture for years until his brother recognized his writing style in a 1995 anti-technology manifesto published in the New York Times and Washington Post.
The as yet unidentified bomber had threatened more bombing attacks if his letter was not printed.
1989: the deep south
In December 1989, a white federal judge, Robert Vance, was killed and his wife injured when a mail bomb exploded at their home in Birmingham, Alabama, in the south.
Two days later a black lawyer in Savannah, Georgia, Robert Robinson, was killed in the same way. He had represented a black rights association.
Other parcel bombs were found in offices of the Atlanta appeals court of which Vance was a member and in the offices of the NAACP black rights association in Jacksonville, Florida.
A group called Americans for a Competent Federal Judicial system claimed the attacks. It threatened more in retaliation for the alleged rape and murder of white woman Julie Love by two black men in Atlanta in 1988.
Walter Moody, a 50-year-old from Georgia, who bore a grudge against the judicial system after his conviction for possessing explosives, was arrested for the bombings in 1990.
He was sentenced to death in 1997 and remains on death row.
(This story has not been edited by NDTV staff and is auto-generated from a syndicated feed.)