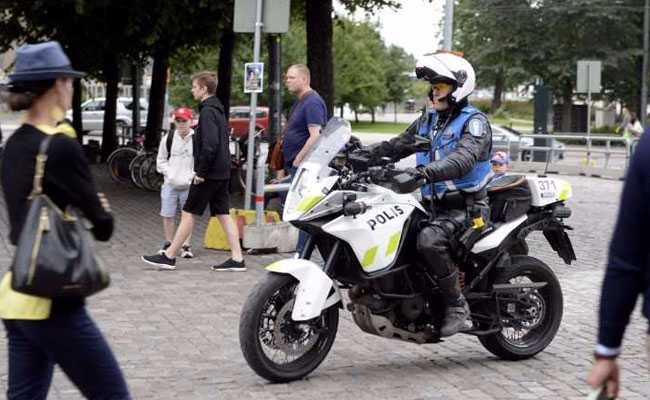 Helsinki:
Two people were killed and six were injured in a stabbing spree in the Finnish city of Turku on Friday, police said, after officers shot one suspect and warned several others could be at large.

"There are eight victims in the stabbing. Two dead and six injured," the Turku police tweeted.

Police shot one suspect in the legs and arrested him. Security forces wrote on Twitter that police were "looking for other possible perpetrators".

Several people were stabbed in the attack in Turku. The police has warned people to stay away from the city as they reinforced security around the country.

They arrested one person after a shootout and had launched a manhunt for other possible attackers.

The Turun Sanomat newspaper reported that at least one person was killed in the attack and that police were inspecting departing trains and buses.

An eyewitness saw four or five ambulances near the city's main square, the paper said.

"The government is closely following the events in Turku and the ongoing police operation. The government will meet later today," Prime Minister Juha Sipila wrote on his Twitter account.