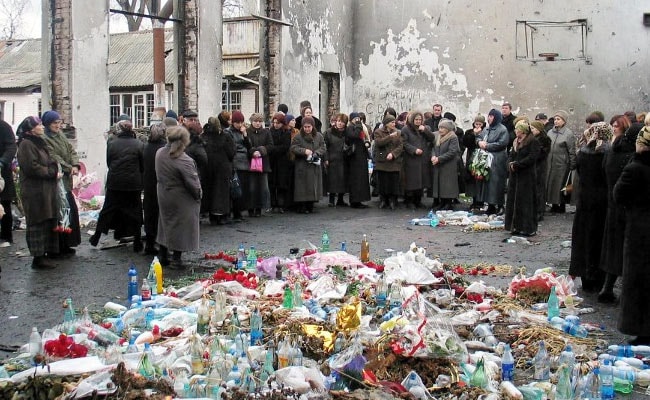 Strasbourg:
The European Court of Human Rights ruled on Thursday that there were "serious failings" in Russia's handling of the Beslan school siege in North Ossetia in 2004, in which over 330 people were killed.
The court said although Russian authorities had received information that a terror attack was being planned, insufficient measures had been taken to disrupt the plot, and security at the school had not been increased.
Chechen terrorists stormed the school on September 1, 2004, beginning a three-day hostage crisis. A total of 184 children were among the dead.
"The authorities had been in possession of sufficiently specific information of a planned terrorist attack in the area, linked to an educational institution," the court said in its judgement.
"Nevertheless, not enough had been done to disrupt the terrorists meeting and preparing."
It added that "insufficient steps had been taken to prevent them travelling on the day of the attack; security at the school had not been increased; and neither the school nor the public had been warned of the threat".
The case was brought by more than 400 Russians who were either involved in the incident or whose relatives were taken hostage or killed.
The terrorists were demanding the withdrawal of Russian troops from the war-torn republic of Chechnya.
They rigged the gymnasium of the school with explosives and packed more than 1,100 hostages inside, including around 800 children.
The massacre was one of a string of brutal attacks Russia suffered in the 1990s and 2000s stemming mainly from an insurgency in Chechnya that morphed from a separatist rebellion into a Islamist campaign.
The overwhelmingly Muslim Russian North Caucasus has since emerged as one of the major sources of foreign terrorists fighting in Syria and Iraq.