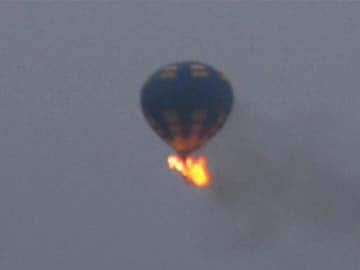 Doswell, Virginia:
A second body has been recovered in the fiery crash of a hot air balloon in Virginia.
Virginia State Police said the body was found Saturday as more than 100 searchers continued to hunt for a third victim. None of the victims has been identified.
The balloon drifted into a power line Friday night, burst into flames and crashed. The balloon and the basket holding the pilot also have yet to be located.
The crash occurred ahead of a weekend balloon fest in Doswell, about 25 miles (40 kilometers) north of Richmond.