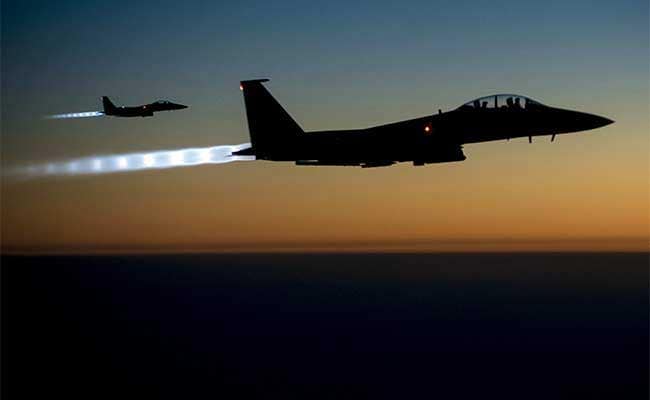 Aleppo, Syria:
Russian warplanes pounded rebel-held areas of Syria's battleground second city Aleppo on Tuesday hours after Moscow announced a humanitarian pause in its bombardment for later this week, a monitor said.
"Russian airplanes carried out intensive air strikes after midnight, targeting many districts of east Aleppo" the Syrian Observatory for Human Rights said.
The Britain-based monitor had no immediate word on casualties.
The group, which relies on a network of sources inside Syria for its information, says it determines what planes carried out raids according to their type, location, flight patterns and the munitions involved.
Syrian government aircraft have also carried out intensive air strikes on rebel areas since Damascus launched an offensive to recapture the whole city on September 22.
The former commercial and industrial hub has been divided by a front line slicing through its historic heart since rebels seized eastern districts in summer 2012.
One of Tuesday's pre-dawn strikes flattened an apartment block in the rebel-held Bustan al-Qasr district, an AFP correspondent reported.
The raids came just hours after Russia announced it would halt its bombing campaign from 0500 GMT to 1300 GMT on Thursday to allow in relief supplies to the more than 250,000 civilians believed to be trapped in rebel areas.
The United Nations welcomed the pause but said it was not long enough to allow aid deliveries or the evacuation of those civilians who wished to leave.