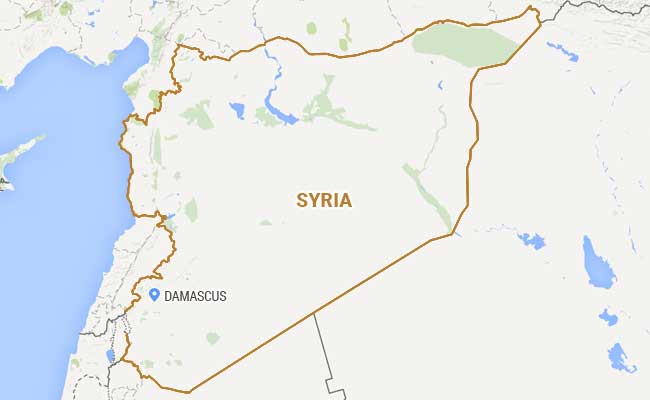 Aleppo, Syria:
At least 27 civilians were killed Saturday in regime bombardment on rebel-held areas across Syria, a monitor and local sources said, in the latest deadly violence despite a ceasefire deal.
Twelve civilians were killed in Aleppo, according to a local civil defence official, and the Syrian Observatory for Human Rights said 13 others died in shelling on the rebel town of Douma, east of Damascus.
And two men were killed in regime airstrikes on Talbisseh in Homs province, the monitor said.
Observatory head Rami Abdel Rahman said the escalating violence meant the ceasefire in Syria had effectively collapsed.
The barrage of air strikes on Aleppo began around 10:00am (0700 GMT) on several neighbourhoods, including the heavily-populated Bustan al-Qasr district, an AFP correspondent in the city said.
But the deadliest raid was on the Tareeq al-Bab neighbourhood on the eastern edges of the city.
A civil defence member responding to the incident said 12 civilians had been killed there.
AFP footage showed a civil defence volunteer carrying a screaming woman down a ladder from a damaged building in the neighbourhood, as a pick-up truck drove the remains of one person away.
Another volunteer brought down a young man cradling a baby from a high floor in a crane.
At least nine other civilians were wounded in air strikes on other parts of the city, including Bustan al-Qasr and Al-Mashad, the civil defence member said.
It was the second day of deadly strikes on Aleppo, after 25 civilians were killed and another 40 wounded in air strikes on Friday.
Once Syria's commercial hub, the northern metropolis has been divided by government control in the west and opposition groups in the east.
In the rebel-held town of Douma, 13 people -- including three women and two children -- were killed in government shelling on the city. The Observatory said all the dead were civilians.
Douma lies in the Eastern Ghouta opposition bastion, where the Jaish al-Islam rebel group -- also party to the truce deal -- is dominant.
The ceasefire deal brokered by Russia and the United States saw Syria's government and non-jihadist opposition agree to halt attacks while pursuing peace talks.
Violence dropped across the country, including in Aleppo city, where residents cautiously began shopping in open-air markets and taking their children to parks.
But Observatory director Rami Abdel Rahman said on Saturday that the truce had effectively collapsed.
"Most of the areas that were under the ceasefire are now seeing fighting again," he said.
More than 270,000 people have been killed since Syria's conflict first broke out in 2011.
(This story has not been edited by NDTV staff and is auto-generated from a syndicated feed.)