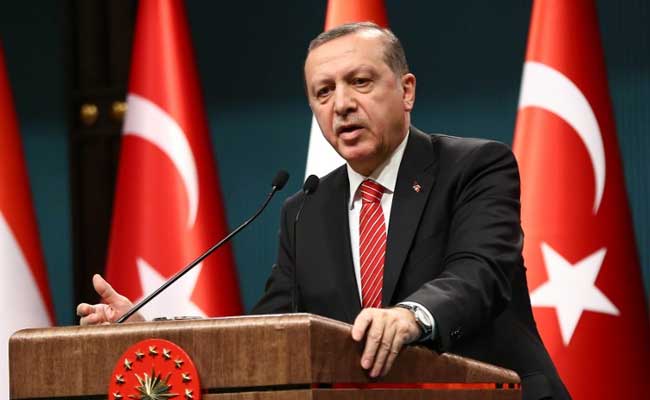 Istanbul, Turkey:
Turkish President Recep Tayyip Erdogan on Saturday urged the United States to extradite the preacher Fethullah Gulen, who he accuses of masterminding the failed coup, to face trial in Turkey.
"The United States -- you must extradite that person," he told thousands of supporters in Istanbul, referring to Gulen, who lives in Pennsylvania and has denied any involvement in Friday's attempted coup.
Erdogan said he had repeatedly told US President Barack Obama that Gulen threatened Turkey's security and should be extradited.
"I am calling on America here, I am calling on Mr President (Obama)," he told the crowd.
"Mr President, I told you myself, either deport or hand over to us this person who lives in 400 acres of land in Pennsylvania," he said, carefully not referring to Gulen by name.
"I told you that he was engaged in coup plots but I was not listened to. Now again today after the coup I say it again. Deliver this man who lives in Pennsylvania to Turkey," said Erdogan.
Secretary of State John Kerry said Saturday that the United States will assist Turkey in the investigation of the failed coup and invited Ankara to share any evidence it has against Gulen.
"We fully anticipate that there will be questions raised about Mr Gulen," he said in Luxembourg.
(This story has not been edited by NDTV staff and is auto-generated from a syndicated feed.)