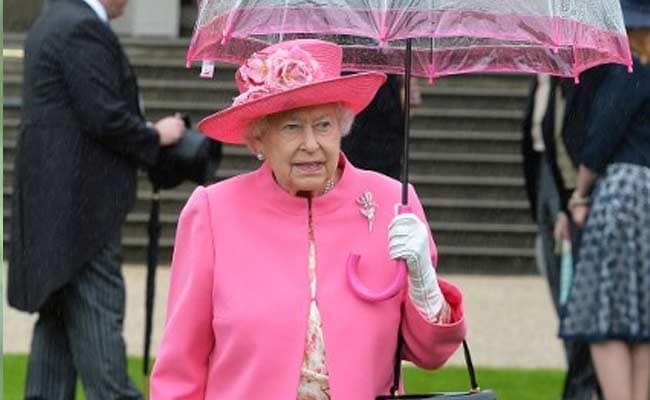 London:
The grin on Queen Elizabeth II's face when her horse Estimate won the 2013 Ascot Gold Cup at Royal Ascot remains one of the iconic images of probably the most famous race meeting in the world.
The victory in what is the week's most historic race rewarded a monarch who has an extraordinary knowledge of the 'Sport of Kings' Johnny Weatherby, Her Majesty's Representative at Royal Ascot, told AFP in a rare interview.
Weatherby, who has been in his present role since 2011 and a Trustee of Ascot since 1997, was speaking ahead of this year's meeting which gets underway on Tuesday with the traditional Royal Procession down the finishing straight.
Whilst for some the week represents the very height of fashion many like the Queen are keener on watching the action on the track which will welcome 300,000 spectators, see eight Group One races contested over the five days and £7.3million ($9.7million) in prize money up for grabs.
"The Queen has an amazing knowledge of horseracing worldwide and she very much enjoys both breeding and racing her horses," said Weatherby.
"She has also had fantastic success with her own horses at the Royal meeting."
The Queen -- whose predecessors since Queen Anne founded it in 1711 have not all been as enthusiastic as she is -- is also a keen participant in the running of the meeting itself and it would be hard to find a more faithful attendee.
"The Queen owns the racecourse -- it has been Crown Estate Land since 1813 and she takes a close interest in all that goes on at Ascot," said Weatherby.
"The fact that the Queen has not missed a single day of Royal Ascot since her coronation in 1953 says it all."
Estimate's victory presented just one problem as she was due to present the trophy -- this was quickly remedied as her middle son Prince Andrew stepped in.
"The Queen was the first reigning monarch to win The Gold Cup," said Weatherby.
"It was a hugely special day and with a mare who returned to Stud at Sandringham, hopefully to produce offspring to compete at Royal Ascot in years to come."
- 'Unique cocktail of history, royalty, pageantry' -
Her very public patronage of Royal Ascot has helped it become a global event but Weatherby adds he and the Ascot team also put a lot into ensuring runners come from all over the world to make the action on the track a mid season world championship.
American trainer Wesley Ward has enjoyed success in recent years with his two-year-olds whilst Australian -- champion sprinter Choisir memorably won two races in the 2003 renewal as well as the legendary Black Caviar who won the Group One Diamond Jubilee Stakes in 2012 -- and Hong Kong-based horses have also triumphed.
"There is an awful lot of hard work that goes into attracting the best bloodstock to Ascot," said Weatherby.
"International racing is established and there are some huge prizes on offer around the world but there is much more to the Royal meeting than just prize money.
"We do court international competitors and their success has proven the five days at Ascot in June is the focus of the entire racing world."
Weatherby, whose family also has historic ties with the sport going back to 1770 and acts as racing's bank among many things, says Royal Ascot owes its unique position compared to other meetings for several reasons.
"It is a unique cocktail of history, royalty, pageantry and fashion combined with genuine championship racing that sets Royal Ascot at the pinnacle of the sport," said the urbane 58-year-old.
Weatherby, whose first memories of the meeting were going with his parents in the 1970's and watching admiringly the achievements of Irish trainer Vincent O'Brien and legendary jockey Lester Piggott, has a live chance of being the breeder of next year's Cheltenham Gold Cup champion the Irish-trained Presenting Percy.
However, his top hat stays firmly on his head when asked would he swap a Cheltenham Gold Cup for an Ascot Gold Cup.
"If you were to ask me this question next March I might give you a different answer but for now it has to be the Gold Cup at Ascot!
(This story has not been edited by NDTV staff and is auto-generated from a syndicated feed.)