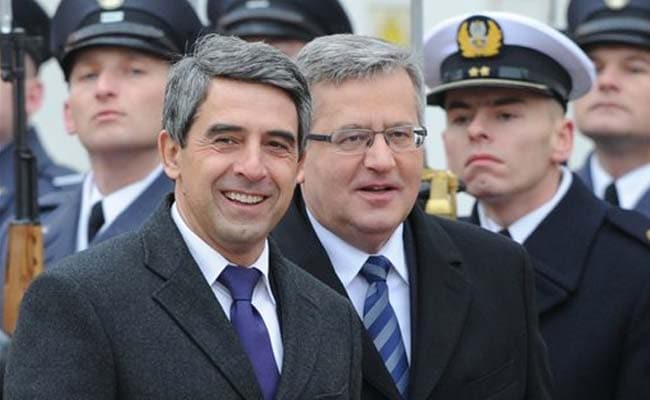 Warsaw:
Poland's electoral commission finally published last weekend's local election results overnight Saturday, after computer glitches had stopped the vote count and called the balloting process into question.
The delay in publishing the results prompted opposition parties to question the credibility of the vote, though President Bronislaw Komorowski on Wednesday called the idea of an election re-run "complete madness".
The official results confirmed exit poll predictions that the conservative Law and Justice (PiS) opposition of Jaroslaw Kaczynski came out narrowly in front in the November 16 vote, their first election victory since being formed nine years ago.
PiS won 26.85 per cent of votes cast in the regional voting while the centrist Civic Platform, in power since 2007, won 26.36 per cent.
<divid='ndtvrelcontent'></div>

The PSL Polish Peasants' Party, the junior coalition partner in the centre-right government, won 23.68 of the votes with the SLD ex-communist social democrats getting under nine percent.
Under a complex voting system the Civic Platform ends up with the highest number of regional seats throughout Poland, winning 179 of the 555 seats on offer, ahead of PiS with 169.
Held six months before presidential and legislative elections, the local votes were seen as an important litmus test.
Accused of poor preparations for the vote, especially concerning the computer system, all members of the electoral commission had already announced their resignation which will take effect after a second round of voting next Sunday.
The opposition leaders of PiS and the SLD ex-communist social democrats -- Kaczynski and Leszek Miller respectively -- have said they will submit draft legislation to reduce the term length of those elected in the vote.
But they stopped short of calling for a rerun of the ballot.
The Polish government has been led by prime minister Ewa Kopacz since late September, after former premier Donald Tusk resigned after he was tapped to become the next European Council chief.
The country is now preparing to join the eurozone.
Poland is obliged to join the single currency bloc as part of its 2004 European Union entry deal but has dragged its feet on the move, which would require it to amend its constitution.
More than 30 million voters were eligible to cast ballots to pick nearly 47,000 municipal and regional representatives and about 2,500 mayors.