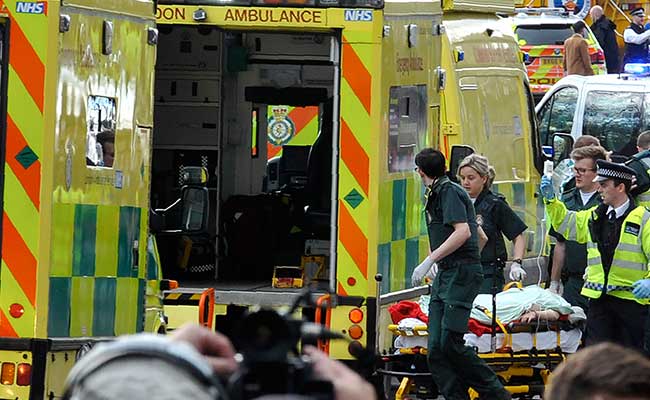 London:
A police officer was among the people killed in an attack just outside Britain's parliament building, the BBC reported on Wednesday, quoting a lawmaker who provided medical assistance.
The officer died at the scene, the BBC said.
An assailant stabbed a policeman and was shot by police just outside Britain's parliament building in London on Wednesday in what police described as a "terrorist incident".
Others among the injured in the attack near London's parliament on Wednesday, include , three French schoolchildren, French officials said.
The three students from the Concarneau Lycee in Brittany, western France, were on a school trip there, a foreign ministry spokesman said in a statement. The statement did not say how serious the injuries were.
A total of 90 students from the school were in London, about a dozen of which were in the area of the attack, an official at the school told Reuters.
"As the centre of London was hit by a cowardly attack, France assures the British people of its solidarity," the foreign ministry statement said, adding that French authorities were in contact with their British counterparts.
A report in Le Telegramme newspaper cited a fellow students who was at the scene of what British police have described as a terrorist incident, saying the three were hit by a car that was involved whilst walking on Westminster Bridge. One of them landed on the hood of the car, the Telegramme said.
They were aged around 15 or 16, Le Telegramme reported.
© Thomson Reuters 2017
(This story has not been edited by NDTV staff and is auto-generated from a syndicated feed.)