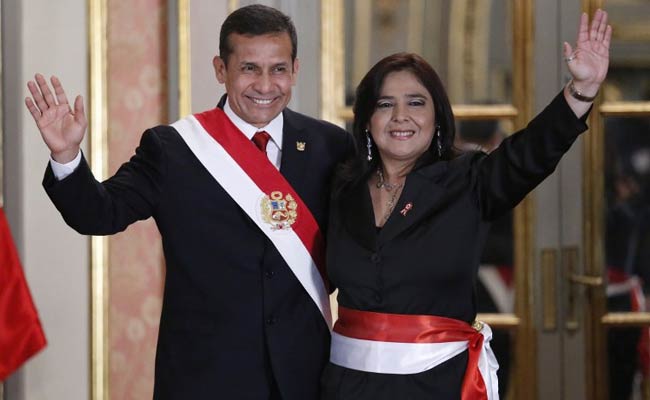 Lima:
President Ollanta Humala on Sunday issued legal measures aimed at ending violence against women, arguing that full respect for them was essential for a truly democratic society.
In a ceremony before hundreds of women, Humala, with his wife Nadine Heredia by his side, asked Peruvians to end cultural practices that often condone domestic violence against women.
This year alone 74 women were beaten and killed, according to government figures.
"Democracy is consolidated when the rights of women are respected, and they are given a place within society," Humala said.
The full potential of women must be valued because "only that way we can build a truly democratic society that we feel proud to belong to."
Humala's rules punish with up to 15 years prison those who physically attack family members such as women, children, the elderly and the handicapped.
Humala issued the measures ahead of the UN's International Day for the Elimination of Violence Against Women on November 25.
Figures from the Ministry of Women and Vulnerable People show that 74 women were murdered this year alone, while another 148 were saved from dying.
Of that total, 63 percent of the victims were related to the abuser at the moment of the attack.
And 79 percent of the murdered women had between one and six children with the killer.