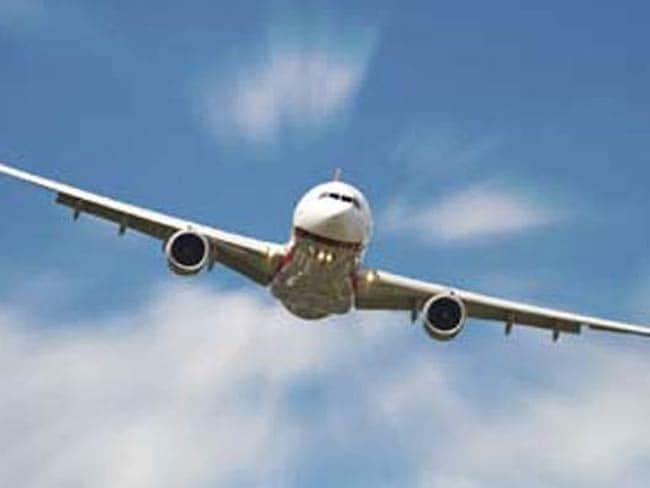 Boston:
Over 130 people onboard a Delta Airlines flight had a lucky escape when the planes's windshields and nose cone got severely damaged midair as hail pelted the Airbus as it flew through a powerful thunderstorm, forcing the pilots to make an emergency landing.
The Delta Flight 1889 from Boston, Massachusetts, to Salt Lake City in Utah hit bad weather at the Nebraska-Colorado border on Friday night.
Hail pelted the Airbus A320 as it flew through an intense thunderstorm, damaging part of the aircraft and forcing the pilots to make an emergency landing in Denver, officials said.
The plane dropped 14,000 feet in altitude over a two- minute time span, Denver Post reported.
After they climbed off the plane, some 130 passengers stood near the window in amazement at how much damage was done to the front of the plane, he said. They and flight attendants took pictures of the cone.
One attendant said it was her worst flight in 30 years of working as a flight attendant.
Many terrified passengers said they were lucky to be alive after relatively normal turbulence became a 'roller coaster' up in the air.
Robb Wessman, of Belmont, a passenger said, "It felt very out-of-control."
"The pilot banked the plane and then descended fairly rapidly. Looking at the graph later, it was about 12,000 feet (drop) in just a minute or a minute-and-a-half," he was quoted as saying by CBS Bosoton.
"I fly constantly, and this was the scariest 10 minutes of my life," another passenger, Robin Jones told CNN affiliate KSTU.
The flight departed Boston and was scheduled to land in Salt Lake City, Utah, but the weather prompted the pilots to land in Denver, the nearest suitable airport once the storm hit, Delta spokeswoman Liz Savadelis said.
One person was taken to a hospital after the plane landed, Denver International Airport spokeswoman Laura Coale said. Coale did not provide a reason, but did say the plane went through "severe turbulence."
Savadelis said the plane had cracked windshields and damage to the radome -- the nose cone area that houses weather radar and navigational equipment. Details on whether that equipment was damaged were not immediately available.
Delta said it put Flight 1889 passengers on other flights so that they could continue their trips.
The Federal Aviation Administration said it would investigate the incident.