Islamabad:
Highlights
Pak Supreme Court ruled that Nawaz Sharif was not fit to hold office
Supreme Court also dismissed Finance Minister Ishaq Dar
Sharif's party expected to name new PM until elections due next year
Pakistan's top court on Friday
disqualified Prime Minister Nawaz Sharif from office
after a damning corruption probe into his family wealth, cutting short his third stint in power and ordering a criminal investigation of his family.
Sharif resigned from his post
shortly after the judgement.
In a surprise move, the court also dismissed Finance Minister Ishaq Dar, one of Sharif's closest allies who has been credited with steering the economy to its fastest pace of growth in a decade.
Sharif's ruling Pakistan Muslim League-Nawaz (PML-N) party, which has a majority in parliament, is expected to name a new prime minister to hold office until elections due next year.
The Supreme Court ruled unanimously that Sharif was not fit to hold office after an investigative panel alleged his family could not account for its vast wealth.
"He is no more eligible to be an honest member of the parliament, and he ceases to be holding the office of prime minister," Judge Ejaz Afzal Khan said in court.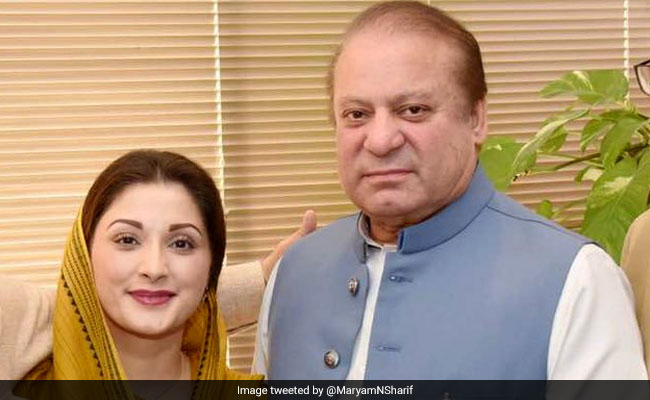 "Go, Nawaz, Go," shouted supporters of cricketer-turned-politician Imran Khan's
PTI opposition party
who had gathered outside the court.
Sharif's supporters echoed the prime minister's previous declarations of a conspiracy against him.
"Those who are happy and dancing will cry tomorrow," said Abid Sher Ali, a junior minister. "They have stabbed democracy in the back."
Sharif, 67, has always denied any wrongdoing and has dismissed the investigation into him as biased and inaccurate.
The controversy erupted last year with the publication of 11.5 million secret documents from Panamanian law firm Mossack Fonseca documenting the offshore dealings of many of the world's rich and powerful.
Three of Sharif's four children -- Maryam, his presumptive political heir, and his sons Hasan and Hussein -- were implicated in the papers.
At the heart of the case is the legitimacy of the funds used by the Sharif family to purchase several high-end London properties via offshore companies.
His party insists the wealth was acquired legally, through Sharif family businesses in Pakistan and the Gulf.
© Thomson Reuters 2017
(This story has not been edited by NDTV staff and is auto-generated from a syndicated feed.)