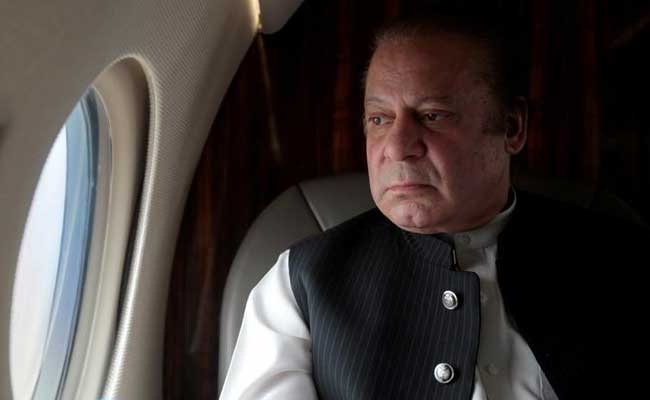 Pakistan's Supreme Court on Friday
disqualified Prime Minister Nawaz Sharif
from office after a damning corruption probe into his family wealth over the Panama Papers leak, cutting short his third stint in power. The Supreme Court dismissed Mr Sharif after an investigative panel alleged his family could not account for its vast wealth. Local media reported a criminal investigation would also be launched against the premier and his family. He is no more eligible to be an honest member of the parliament, and he ceases to be holding the office of prime minister," Judge Ejaz Afzal Khan said in court.
Mr Sharif, 67, has always denied any wrongdoing and has dismissed the investigation into him as biased and inaccurate. Mr Sharif's allies have alleged there was a conspiracy to unseat him. "This is not accountability, it is revenge," tweeted Railways Minister Khawaja Saad Rafiq hours before the verdict was announced. "In an effort dislodge us, the democratic system has been made a target." Mr Sharif's two previous stints in power were also cut short, including by a military coup in 1999, but he came back from exile to win a resounding victory in the 2013 general elections. His ruling PML-N party, which has a majority in the parliament, is now expected to appoint a new prime minister.
Here are the updates of the Supreme Court order on Pakistan PM Nawaz Sharif:
Who will replace Nawaz Sharif? Nawaz Sharif's brother Shahbaz Sharif is the frontrunner, local media reports say.

Speculation within the vocal local media suggests that the party is planning to bring in an interim prime minister for a few weeks before electing Sharif's younger brother Shahbaz Sharif to the post.

The young Sharif is currently chief minister of powerful Punjab province -- the Sharif family stronghold. He would have to step down from that role and be elected to the National Assembly before he was eligible to become prime minister.

That will require a party loyalist to resign from his seat in the national parliament, sparking a hasty vote that Shahbaz would contest on the PML-N ticket.

Shahbaz is considered more intelligent but less charismatic than his older brother.

He has controlled Punjab -- Pakistan's most populous and prosperous province -- for much of the last decade, presiding over a series of big ticket infrastructure projects, including Pakistan's first metro bus service.