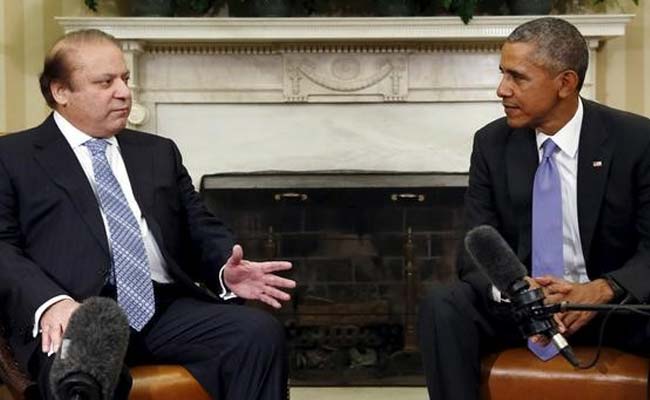 Highlights
A Pakistani envoy visiting the US dismissed President Obama as "a guest"
He directed Pakistan's concerns directly to the next US administration
The US has called the Pak envoy's statement a 'ridiculous comment'
Washington:
The recent comment made by a Pakistani envoy visiting the United States that the outgoing American President Barack Obama is now just "a guest" at the White House is "ridiculous", the US has said.
"That's a ridiculous comment," State Department Deputy Spokesman Mark Toner told reporters on Thursday when asked about the remark made by the visiting Special Envoy of the Pakistan Prime Minister on Kashmir Issues Mushahid Hussain Syed last week.
"Obama is a guest for the next few months," Mr Syed had said in response to a question about his expectations from the US government during a panel discussion on Kashmir at the Atlantic Council, a US think-tank.
Mr Syed directed Pakistan's expectations from the United States to the next US administration and completely dismissed the incumbent government, calling President Obama "a guest for the next few months."
"What Pakistan would like from the US - and I'm talking of the incoming administration because Obama is a guest for the next few months, 20th of January 2017, there will be a new administration - that they have to see the region where they have a more comprehensive perspective and do not try to compartmentalise peace and security, because that is not possible," Mr Syed had said.