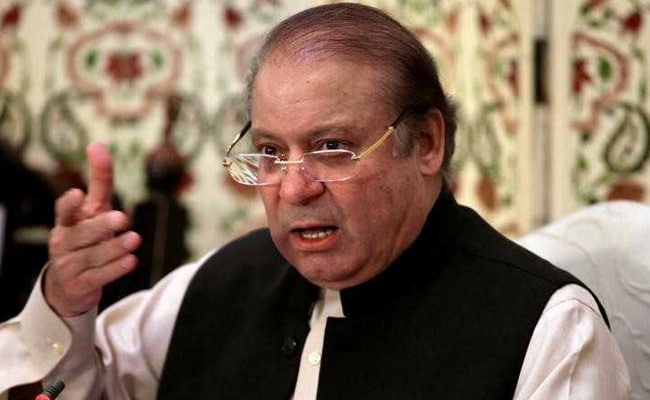 Islamabad:
A Pakistani anti-corruption court on Thursday rejected a plea of the embattled family of Nawaz Sharif for a week-long exemption to go to London where the deposed premier's wife is being treated for cancer.
The court conceded with the National Accountability Bureau (NAB) argument that the trial was at a concluding stage hence Mr Sharif's family should not be allowed to leave the country.
The bureau had already requested accountability court to place their names on Exit Control List (ECL).
Mr Sharif and his family are facing investigations since July, when the Supreme Court disqualified the three-time prime minister from office as well as from heading the ruling Pakistan Muslim League-Nawaz party over undisclosed assets.
The application was filed by defence counsels Khawaja Haris and Amjad Pervaiz with a medical report of Kulsoom Nawaz during the hearing of the Avenfield case filed by the NAB against Nawaz Sharif, his daughter Maryam Nawaz and son-in-law Captain (retd) Mohammad Safdar.
In the request, they informed the court that they will be travelling to the United Kingdom to make decisions regarding Ms Kulsoom's treatment plan for throat cancer.
The application states that despite six cycles of chemotherapy, there was a relapse.
Following the submission, the NAB prosecutor asked whether it was mandatory for the entire family to be present at the hospital as Ms Kulsoom's two sons, Hassan and Hussain, were already with her.
Judge Mohammad Bashir after hearing the argument from lawyers rejected the application.
The NAB prosecutor's question hurt Maryam, speaking to the media during a break in court proceedings she said she was not expecting an insensitive statement at a difficult time.
Taking to Twitter, Maryam said: "When we requested court to grant us a week-long exemption to visit mother, NAB asked whether is was necessary for the entire family to be present there?"
"This is disheartening," she said.
Maryam later tweeted about a conversation with her mother where Ms Kulsoom asked if the court had granted them exemption. After Maryam informed her in the negative, Ms Kulsoom said it was okay, "God is with us."