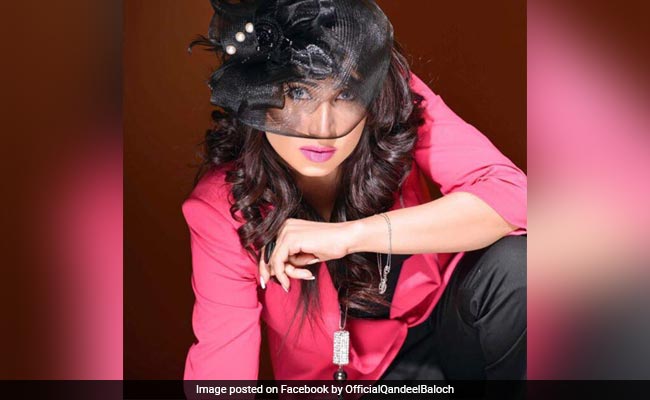 Highlights
Qandeel Baloch allegedly killed by brother in suspected dishonour killing
Ms Baloch's latest music video 'Ban' had gone viral in Pakistan
She was allegedly being threatened over sharing pictures on the internet
Multan:
Pakistani model Qandeel Baloch has been killed allegedly by her brother in a suspected case of dishonour killing.
Ms Baloch, known for posting bold videos and statements on Facebook, was strangled by her own brother three days ago, the Dawn newspaper quoted police officer Azam Sultan as saying.
She was killed at her hometown in Multan where she had gone to celebrate Eid.
A social media celebrity in Pakistan, Ms Baloch was allegedly being threatened about uploading her pictures and videos on the internet by her brother.
Three weeks ago, Ms Baloch wrote to Pakistan's Interior Minister and the Senior Superintendent of Police in Islamabad asking them to provide security to her.
She had said her life was in danger and that she was being threatened via calls on her cellphone.
Her latest video music video 'Bann' released last week had gone viral and sparked a debate in the country.
Ms Baloch was also touted to be one of the contestants in the actor Salman Khan-hosted reality show Bigg Boss in India.