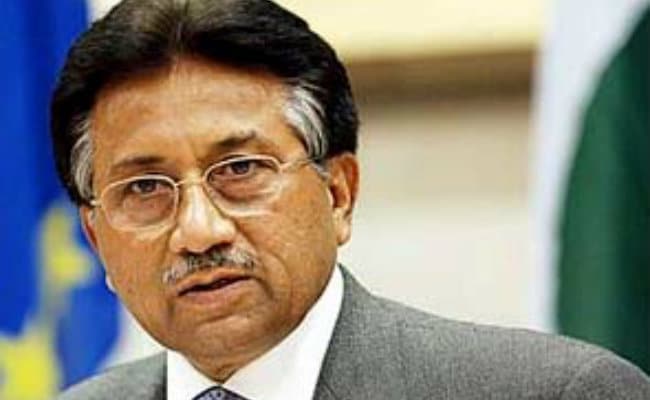 Islamabad:
Pakistan's Supreme Court today ruled that former military dictator General Pervez Musharraf, disqualified for life, can conditionally file his nomination papers to contest the general elections on July 25.
A three-judge bench, headed by Chief Justice of Pakistan (CJP) Saqib Nisar, also directed the 74-year-old Musharraf, currently based in Dubai, to appear before the court on June 13.
The bench resumed the hearing of Musharraf's review petition against his disqualification for life by the Peshawar High Court in 2013.
Directing Musharraf to appear before its Lahore registry, the top court also assured that he will not be arrested by the government.
Musharraf, who is the head of All Pakistan Muslim League (APML), has been residing in Dubai since March 2016 after leaving the county on medical grounds.
He is facing a
high-profile treason case
and has been declared absconder due to his persistent failure to appear before the special trial court set up to try him in the case.
The former president was indicted in March 2014 on treason charges for imposing emergency in the country which led to the confinement of a number of superior court judges in their houses and the sacking of over 100 judges.
A conviction for high-profile treason carries death penalty or jail for life.
Musharraf has sought adequate security from the government for his return from the UAE to appear before a special Pakistani court in the high-profile case.
Musharraf, who ruled Pakistan from 1999 to 2008, has been declared a fugitive in the Benazir Bhutto murder case and Red Mosque cleric killing case.
Meanwhile, APML General Secretary Muhammad Amjad said that his party chief will contest general elections from four constituencies.
He also announced that Musharraf would return to Pakistan after Eid which will be celebrated after end of the holy month of Ramadan.
"The exact date of his return will be announced after the Supreme Court decides on the review petition filed against Musharraf's disqualification in 2013," Mr Amjad said.
In April 2013, Peshawar High Court (PHC) disqualified Musharraf for life, making him ineligible to contest elections. A four-member bench of the Peshawar High Court had also dismissed Musharraf's appeal against his disqualification.
In the same month, Musharraf's nomination papers were rejected from all the constituencies he had applied for.
His nomination papers for Karachi, Islamabad and Chitral were earlier rejected by the returning officers. He was given a chance to appeal against the decision in the election tribunal, but the appeal was also rejected.