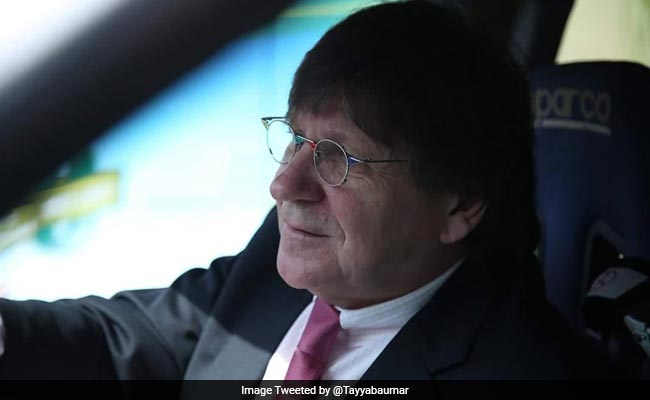 Islamabad:
The German chief executive of Pakistan's cash-strapped national carrier Pakistan International Airlines has been put on the exit control list and barred from travelling abroad following the initiation of a probe into corruption charges against him.
Interior Minister Chaudhry Nisar said at a press briefing in Islamabad that the name of Bernd Hildenbrand has been put on the exit control list (ECL).
The decision to put Mr Hildenbrand on ECL came after the National Assembly was told that Pakistan International Airlines (PIA) had suffered losses of about Rs 180 crores on a premium service on the domestic route and also in connection with the airlines acquiring a plane from Sri Lankan Airlines at an exorbitant price than the prevailing market rate.
Apparently the airlines acquired a plane from Sri Lankan Airlines at $8,000 per hour, while another airline had acquired the same type of plane at USD 4,000 per hour.
PIA has already invited applications for a new CEO and chief operating commercial officer or director marketing through a tender.
Mr Hildenbrand was also barred from leaving the country in December 2016 after a controversy erupted when the national airlines sold a flight-worthy aircraft (A-310) to a German museum at throwaway price.
Interestingly, although Mr Hildenbrand has been working in the high-profile post since 2015 he has yet to be given security clearance by the country's security agencies. Mr Hildenbrand is presently in Karachi.