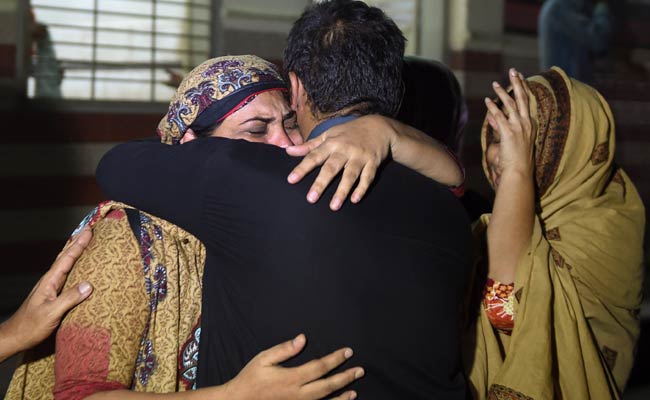 Karachi:
Sea breezes brought cooler temperatures today to ease a heat wave that killed more than 1,150 people over a week around Pakistan's teeming port city of Karachi during the Muslim fasting month of Ramadan.
The extreme heat of up to 44 degrees Celsius (111 Fahrenheit) - the hottest since 1981 - coincided with power failures and triggered sharp criticism of the government's response in the city of 20 million people.
Today the daily high temperature was about 36 degree Celsius (97 Fahrenheit), according to Dr Mohammad Hanif of the Director National Weather Forecasting Centre.
The power outages left many without fans, water or light at the beginning of Ramadan, when many Muslims do not eat or drink during daylight hours.
"Till today at least 1,150 people have died in the government-run hospitals," said Anwar Kazmi of the Edhi Foundation, a private charity that runs a network of ambulances and morgues.
The crisis - following a heat wave in India last month that killed about 2,500 people - illustrates how ill-prepared many developing nations are for the extreme weather conditions that scientists say will accompany global climate change in coming decades.
"These type of events are taking place across the world ... we need to prepare ourselves and develop our strategy," said Qamar uz Zaman Chaudhry, the Islamabad-based special adviser for Asia to the UN-World Meteorological Organization.
"It's time to learn lessons, instead of getting into the blame game."
Pakistan's national and local political parties have blamed one another for the crisis, while much of the relief was provided by the powerful military and private charities such as the Edhi Foundation.
© Thomson Reuters 2015