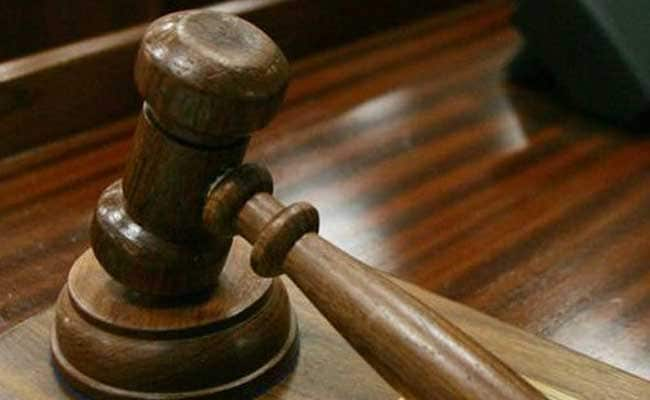 London:
Three men from an Islamic minority sect have been sentenced to death by a Pakistani court for blasphemy, lawyers said on Thursday, as renewed controversy swirls over the country's treatment of the group.
Four Ahmadi men were arrested in 2014 in remote Bohi Wal village in central Punjab province after they clashed with residents over the posting of anti-Ahmadi posters near a shop.
One of the members of the group Khalil Ahmad was later shot dead by a young boy while under police custody.
Religious leaders of the area accused the group of committing blasphemy against Islam.
"A local judge... handed down the death sentence to three Ahmadi men, Muhammad Ehsan, Mubashir Ahmad and Ghulam Ahmad on Wednesday over blasphemy," their lawyer Umar Farooq told AFP.
Prosecutor Ghulam Mustafa Chaudhry also confirmed the convictions.
Blasphemy is a hugely sensitive issue in Pakistan, where even unproven allegations can stir beatings and mob violence.
Ahmadis were legally declared non-Muslims in Pakistan decades ago for their belief in a prophet after Mohammed, and have long been persecuted in the deeply conservative country.
A recent report from a US government advisory panel said Pakistan used blasphemy laws more than any other country in the world, listing 14 people on death row and 19 others serving life sentences for insulting Islam.
Hardline Islamic scholars denounce the Ahmadis as heretics, describing their belief in a prophet after Mohammed as blasphemy.
The death sentence comes as controversy erupted in Pakistan this week after former prime minister Nawaz Sharif's son-in-law, Muhammad Safdar, went on a tirade against the community during an address to the National Assembly.
He accused Ahmadis of working against the country's interest, saying its members should be restricted from joining the government or military while calling for Pakistani Nobel laureate Abdus Salam's name to be removed from a university physics department that was renamed in his honour. Salam was an Ahmadi.