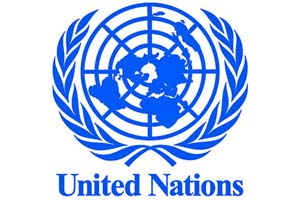 United Nations:
Pakistan on Tuesday assumed the UN Security Council's rotating presidency for January.
The presidency of the 15-member Security Council rotates every month among its members according to their names in the English alphabetical order. Each President holds office for one calendar month.
Pakistan, a non-permanent member of the Security Council, joined the 15-nation UN body for a two-year term in January 2012 and took over the month-long rotating presidency from Morocco Jan 1, 2013, Xinhua reported.
Pakistan's permanent representative to the UN Masood Khan is expected to brief the press here later this week on the work of the UN body in this month.
Pakistan plans to hold open debates on "Counter-terrorism - a comprehensive approach" as well as on "UN peacekeeping: a multi-dimensional approach", Mr Khan earlier said.
The country's Foreign Minister Hina Rabbani Khar will preside over the debate on counter-terrorism, scheduled for January 15. In addition, an open debate on the situation in the Middle East is also planned for Jan 23.
Under the UN Charter, the Security Council has the primary responsibility for the maintenance of peace and security in the world at large.
The council comprises 15 members -- five permanent -- China, France, Russia, Britain and the US -- and 10 non-permanent members elected by the UN General Assembly for two-year terms.