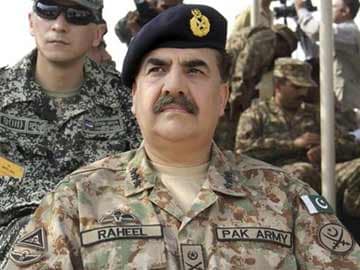 Beijing, China:
Describing the Uyghur group ETIM as a common enemy of both countries, Pakistan's army chief on Wednesday, assured China that his country will spare no efforts to crush the militants.
The East Turkestan Islamic Movement (ETIM) is the common enemy of Pakistan and China, General Raheel Sharif told the Vice Chairman of China's Central Military Commission Fan Changlong in Beijing during a meeting.
General Sharif who is on his first official visit to China after taking over as army chief assured Fan that Pakistan will spare no efforts to crack down on militant groups.
Fan appreciated Pakistan's strong support in combating terrorists.
He called on the two sides to further counter-terrorism cooperation, state-run Xinhua news agency reported.
Pakistan and China share close political and defence ties.
Both countries started speaking openly about cross-border infiltration in recent weeks in the backdrop of a big spurt in violence in Xinjiang province.
Chinese President Xi Jinping spoke of choking the infiltration of militants from across the borders after the multiple bomb attacks in a market in Urumqi, Xinjiang's provincial capital on May 22.
Xinjiang borders Pakistan-occupied Kashmir (PoK) and Afghanistan besides some Central Asian States.
The Urumqi attack took place on the day Xi had a bilateral meeting with his Pakistani counterpart Mamnoon Hussain in Shanghai on the side lines of an Asia security summit.
Days later, reports from Pakistan said the Pakistan Air Force had carried out several bombing raids in the tribal areas where ETIM militants were reportedly based.
In his meeting with Gen. Sharif, Fan called Pakistan a "true friend" of China and said the development of bilateral "all-weather friendship" is the common interest of the two peoples.