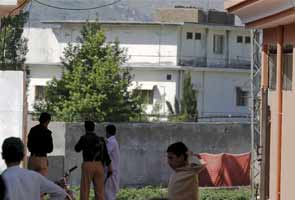 Islamabad:
The family of Al Qaeda chief Osama bin Laden had told Pakistani security personnel that he had been killed in the "covert" operation conducted by the US Navy SEALs, Pakistan Foreign Secretary Salman Bashir said today.
Giving an overview of exactly how Pakistan's forces reacted after getting information about the American raid, Bashir said on entering the complex, they found the family of bin Laden from whom they came to know "that it was he who had been taken."
Bashir said the first information about the development was received when one of the US helicopters went down. He said that after it was verified that it was not a Pakistani chopper, instructions were given to concerned agencies to rush.
He said it took them around 15 minutes to reach the spot but by that time the American helicopters had left.
The Pakistani Air Force was also ordered to scramble aircraft. Bashir said two F-16 fighters were airborne.
He said as soon as the operation was over, top US military official Admiral Mike Mullen called Pakistani army chief General Ashfaq Parvez Kayani and informed him about the same.
Get Breaking news, live coverage, and Latest News from India and around the world on NDTV.com. Catch all the Live TV action on NDTV 24x7 and NDTV India. Like us on Facebook or follow us on Twitter and Instagram for latest news and live news updates.