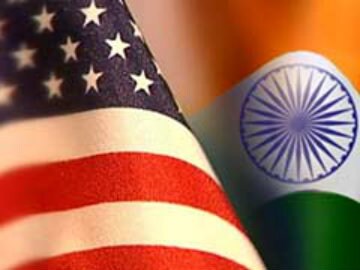 Washington:
One of the world's largest Hindu temples, built completely of Italian marble at an estimated cost of USD 18 million will be inaugurated next week in New Jersey, which has one of the biggest population of Indian Americans in the US.
The temple constructed by Bochasanwasi Akshar Purushottam Swaminarayan Sanstha (BAPS), is 134 feet long and 87 feet wide, comprises of 108 pillars and three "garbha gruhs" or inner sanctums.
The entire temple, the sixth traditional stone Swaminarayan mandir in North America has been covered by a permanent structure to increase the structure's life and accommodate darshan and worship during the region's harsh winter.
Located in the Robbinsville township of New Jersey, the temple has been built according to the "Shilpa Shastras" or ancient architectural texts following a tradition of temple building through the millennia.
The intricately hand-carved mandir is built to last thousands of years, a BAPS media release said.
The inauguration of this traditional stone temple on August 10 marks the completion of the second phase of the Swaminarayan Akshardham complex that is currently planned for the site, it said.
Inauguration ceremonies will begin with a Vedic Yagna for world peace and will be followed by a Shobha Yatra of the deities.
After the inauguration ceremonies on August 9 and 10, the temple complex would be open for public on August 16 at a special dedication ceremony hosting community leaders from within the Indian-American community and from around the region.
The BAPS head Pramukh Swami Maharaj will be travelling to New Jersey to be a part of the inauguration ceremonies and festivities. He will be joined by a delegation of 40 sadhus and priests from India to officiate the rituals of the installation.
The BAPS Swaminarayan Sanstha inaugurated its first traditional stone temple (and the first traditional stone Hindu Mandir in North America) in Stafford, Texas, a suburb of Houston, on July 25, 2004.
This was followed one month later by the opening of the second such temple in Bartlett, Illinois outside of Chicago.