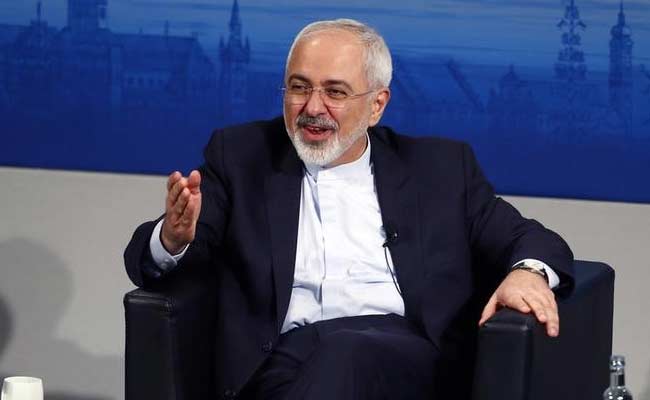 Washington:
Iran's foreign minister said in a U.S. television interview on Wednesday he believed "we are very close" to a nuclear arms deal with six major world powers, but cautioned there were details that needed to be worked out.

"We are prepared to work round the clock in order to reach an agreement," Mohammad Javad Zarif told NBC News in an interview excerpt released by the network.
"We believe that we are very close, very close and we could be very far," he said. "There are details that need to be worked out.
"We are very close if the political decision can be made to get to yes, as President Obama said," Zarif added.

Zarif and U.S. Secretary of State John Kerry were in a second day of talks in Montreaux, Switzerland on curbing Iran's nuclear programme with the aim of securing a framework agreement by the end of March.


The United States and its allies, notably Israel, suspect Iran of using its civil nuclear programme as a cover to develop a nuclear weapons capability. Tehran denies the allegation.
In a speech to the U.S. Congress on Tuesday, Israeli Prime Minister Benjamin Netanyahu warned the deal being negotiated was a serious mistake.
Zarif, who has accused Netanyahu of trying to undermine Iran's negotiations toward a nuclear deal, repeated in the NBC interview that Tehran had no intention of building a nuclear weapon.
"Once we reach that understanding, once this hysteria is out, once this fearmongering is out, then we can have a deal, and a deal that is not going to hurt anybody," he said.
Iran's new U.N. ambassador, Gholamali Khoshrou, wrote in an opinion article published on the New York Times' website on Wednesday that the Israeli leader appeared to be afraid that the nuclear negotiations between Tehran, the United States, Britain, France, Germany, Russia and China will succeed.
"Mr. Netanyahu seems to be in a state of panic at the prospect of losing this tool with which to attack Iran, as we do all in our power to address the genuine concerns of the international community and arrive at a settlement over our country's nuclear energy programme," wrote Khoshrou.
The six powers and Iran have an end-June deadline to reach an agreement that curbs sensitive Iranian nuclear work in exchange for sanctions relief. The Western powers hope to have a political framework agreement by the end of March.
© Thomson Reuters 2015