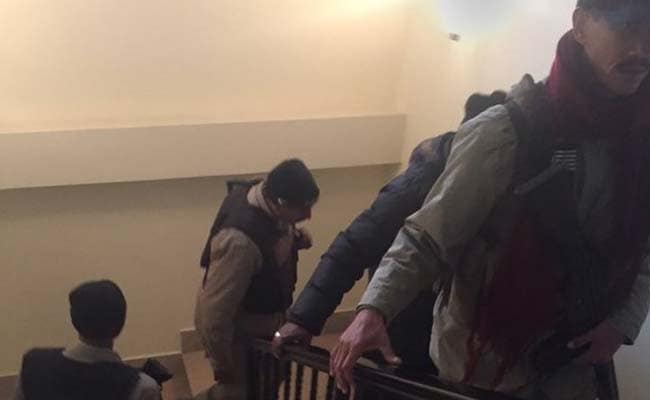 Islamabad:
A New York Times journalist in Islamabad alleged in a series of tweets today that his house was searched by Pakistan Rangers, fueling outrage on social media.
Salman Masood, a correspondent of The New York Times, live-tweeted the raid, saying he had been told by a senior police official that a "terrorist search operation" was under way in his house. When he refused to let them in without a warrant, they left but returned later with an officer.
Rangers have shown up at my house, saying they want to search the premises but have no documents or warrants#islamabad

— Salman Masood (@salmanmasood) January 12, 2016
A man in civvies, with them, says he is from "intelligence" but not giving more identification. Insists on property search

— Salman Masood (@salmanmasood) January 12, 2016
Spoke with a senior Islamabad police official. He said a "terrorist search operation underway."

— Salman Masood (@salmanmasood) January 12, 2016
Pakistan's interior ministry has ordered an investigation into the raid. "Such raids and activities are not acceptable," a government statement quoted Interior Minister Chaudhry Nisar as saying.
The search comes at a time Pakistan claims to have raided and arrested a few persons in connection with the terror attack in Pathankot in India on January 2.
Mr Masood has posted photos of uniformed men searching his home. "They asked if I had any illegal weapons hidden in the house," he tweeted.
Rangers troops back,along with a senior officer. Hope they find the terrorist pic.twitter.com/ZiAk8tTFZ8

— Salman Masood (@salmanmasood) January 12, 2016
His tweets have drawn outrage.
The home of one of the brave and terrific reporters of @nytimes, @salmanmasood is searched in #Pakistan while all thugs roam the streets

— SAMEER YASIR (@sameeryasir) January 12, 2016
In 2013, the Pakistan bureau chief of the New York Times, Declan Walsh, was expelled from the country for "undesirable activities". He has not returned since.
The press has often come under attack in Pakistan, where more than 70 journalists have been killed in the line of duty since 2001, according to the UN.