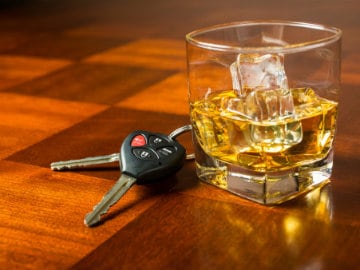 Washington:
A new device can curb drunk driving by allowing people to know how intoxicated they are before they get behind the wheel.
The device called the Breeze, from Burlingame startup Breathometer, will also book a taxi if users drink over the legal limit.
The Breeze is a 2.25-inch-long, 1.88-inch-wide wireless device that weighs less than an ounce. It easily fits in a pocket or purse and pairs by Bluetooth to a smartphone app.
To measure blood-alcohol level, or BAC, users have to blow into the Breeze at least 20 minutes after their last drink to allow time for the alcohol to get into the bloodstream.
The app counts down the five seconds users need to blow into the Breeze, the San Francisco Chronicle reported. An electrochemical fuel cell sensor calculates the BAC and transmits it to the phone, which displays the reading instantly, along with how much time it will take for their body to process all the alcohol.
If the BAC reading shows that the driver is over the legal alcohol limit, it triggers a 'get home safe' screen with a button that launches the car-sharing service app Uber on a smartphone.
Get Breaking news, live coverage, and Latest News from India and around the world on NDTV.com. Catch all the Live TV action on NDTV 24x7 and NDTV India. Like us on Facebook or follow us on Twitter and Instagram for latest news and live news updates.