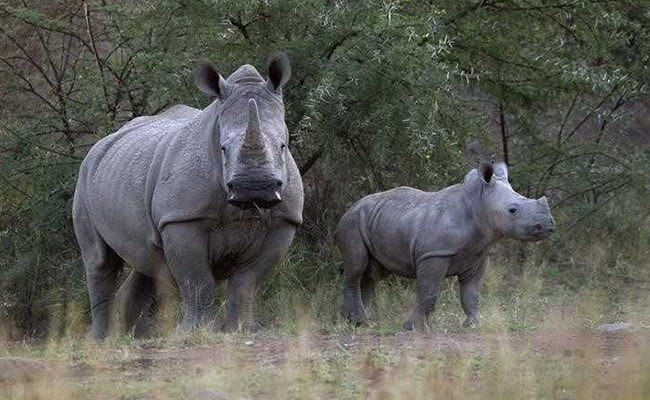 Kathmandu:
Nepali Prime Minister KP Sharma Oli yesterday handed over a pair of one-horned rhino to Chinese Ambassador to Nepal Yu Hong at a programme in the capital.
Nepal gifted the rhinos -- Bhadra (male) and Rupasi (female) -- as per government''s decision made some two years ago for giving two rhino couples to China. Another pair will be handed by next month.
Speaking at the event, Oli said the presentation of rhinos to China would help further consolidate historic ties between the two neighbouring countries. He expressed the hope that the rhinos would be reared in a good environment.
The rhinos are expected to be sent to the northern neighbour via a special cargo plane from Kathmandu. The mammals will be released in Chimelong Safari Park in Guangzhou of China, according to the Chinese Embassy in Kathmandu.
On the occasion, Minister for Forests and Environment Shakti Bahadur Basnet said that gifting the rhinos was of multidimensional importance and maintained that it would further promote Nepal''s identity in the global arena.
So far, Nepal has gifted 26 rare one-horned rhinos to various countries including India, the US, Japan, Thailand and Austria among others. Nepal is home to 645 rhinoceros while Chitwan alone houses 605 of them, according to the latest census.