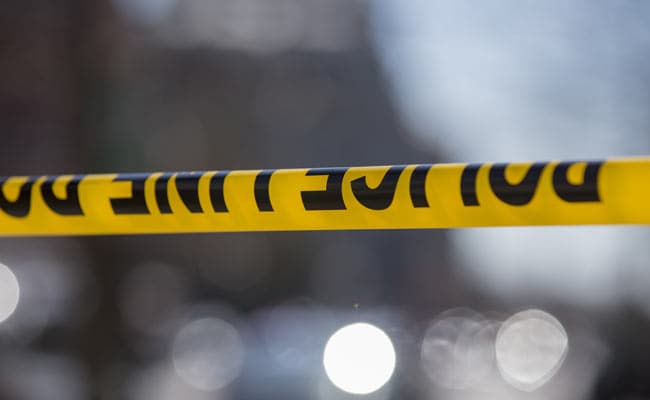 London/Islamabad:
British authorities have arrested a former Pakistani "politically exposed person" and his wife who were allegedly involved in money laundering in the UK, believed to be the result of corruption in Pakistan.
The arrest by the National Crime Agency (NCA) officials on Monday came as Pakistan and the UK signed a justice and accountability agreement, nearly a month after Prime Minister Imran Khan, who has vowed to bring back money stolen by corrupt Pakistani politicians and taken to Britain, assumed power.
Officers from the NCA's International Corruption Unit have arrested a "former Pakistani Politically Exposed Person, aged in his 40s, and his wife, aged in her 30s, in connection with alleged money laundering in the United Kingdom believed to be the result of corruption in Pakistan," the NCA said in a statement.
The investigation has been supported by the National Accountability Bureau and the Federal Investigation Agency in Pakistan, it said.
The couple, who were arrested in Surrey, control a UK property portfolio worth more than 8 million pounds for which they appear to have no legitimate source of income, the statement said.
The man and his wife were questioned by NCA officers and have now been released under investigation, it said without identifying the couple.
However, Pakistani media identified them as Farhan Junejo, the former secretary of late Pakistan Peoples Party (PPP) leader Makhdoom Amin Faheem, and his wife. The PPP is lead by former Pakistan president Asif Ali Zardari.
Junejo, a former assistant commissioner, was accused of laundering Rs 250 million abroad, the Express Tribune reported.
Junejo was named in the Trade Development corruption scandal in addition to causing a loss of Rs 1.5 billion to the national exchequer, the report said.
Special Assistant to Prime Minister Khan on Accountability Shehzad Akbar said that the person detained today is a former public office holder, who fled from Pakistan and invested money in London, Geo News reported.
He said that the Pakistani government was assisting the NCA from last seven days, adding that the Pakistani government will request a formal claim if the arrested person's assets are frozen by the UK government.
The development came after the meeting between Pakistan's Law Minister Farogh Naseem and British Home Secretary Sajid Javid is Islamabad on Monday.
They announced that the 'UK-Pakistan Justice and Accountability Partnership' would work towards repatriation of illicit finances, recovery of stolen assets and putting a check on money laundering.
Mr Javid, of Pakistani-origin, said Britain would ensure that no person could escape accountability, clarifying that the initiative would be broad-based and was not mean to target individual cases only.
Mr Javid said the new partnership would be headed by a special envoy to expand cooperation between the two sides in curbing corruption.