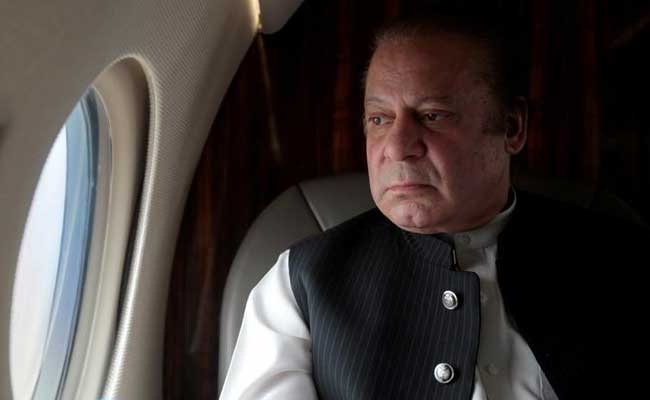 Islamabad:
Embattled Pakistan Prime Minister Nawaz Sharif's legal team today dismissed as illegal and biased a probe panel's final report that recommended filing of a graft case against him and his children as the Supreme Court resumed the hearing of the Panamagate graft case.
A six-member Joint Investigation Team (JIT) set up by the Supreme Court to investigate charges of money laundering against 67-year-old Sharif and his family had submitted the report on July 10 to the court.
Khawja Harris on behalf of Mr Sharif filed a response to the JIT report, rejecting its findings and accusing it of bias and violation of the original mandate.
"The JIT report is not only against the law but also the constitution of the country and its finding are, therefore, of not legal value," he said.
He also objected to the documents obtained from the foreign countries, which he said was against laws of the country.
He asked the court to provide the volume 10 of the report which was kept confidential on JIT's request.
Mr Harris also urged the court to reject the JIT report.
Finance Minister Ishaq Dar on his behalf separately submitted objections over the JIT report in the Supreme Court registrar's office.
Earlier, Naeem Bokhari representing Imran Khan's Pakistan Tehreek-e-Insaf (PTI) in his arguments appreciated the JIT and asked the court to implement the report and disqualify the Prime Minister.
Later, Fawad Chaurdry of PTI told the media that Sharif has lost moral and political grounds to continue as prime minister.
"He (Sharif) would not only be disqualified but also go to jail," he said.
Minister of state for information Mariam Aurangzeb said the government would accept the decision of the court.
The court adjourned hearing till tomorrow. Major opposition political parties have asked Nawaz Sharif to step down and stay away from power until his name was cleared.
However, Mr Sharif has rejected JIT findings and refused to resign by saying that he was not charged of any specific crime.
His Pakistan Muslim League Nawaz party has also supported him to contest the report in the court.
The six-member JIT was set up in May by the Supreme Court with the mandate to probe the Sharif family for allegedly failing to provide the trail of money used to buy properties in London in 1990s.
Last year, the Panama Papers revealed that three of Prime Minister Sharif's children owned offshore companies and assets not shown on his family's wealth statement. The assets in question include four expensive flats in Park Lane, London.
The top court took up the case in October last year on petitions filed by Pakistan Tehreek-e-Insaf, Awami Muslim League and Jamaat-e-Islami and reserved the verdict in February after conducting hearings on a daily basis.