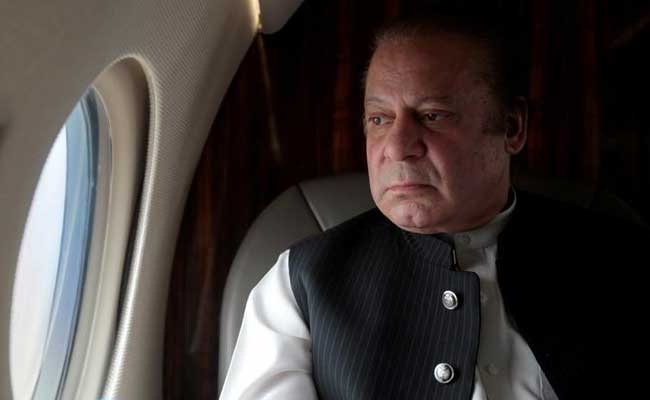 Islamabad:
Pakistan Prime Minister Nawaz Sharif's younger brother and Punjab province Chief Minister Shehbaz Sharif is expected to replace him if he is disqualified by the Supreme Court for alleged corruption and money laundering in the sensitive Panama Papers case, according to a media report.
Since Shehbaz is not a member of the National Assembly - the lower house of the Parliament - he cannot succeed immediately and would have to contest elections.
Therefore, Defence Minister Khawaja Asif will most likely become the interim prime minister for 45 days till Shehbaz is elected in by-polls, Geo News reported, citing sources, that it was decided in a high-level huddle of ruling Pakistan Muslim League Nawaz (PML-N) yesterday.
It was also decided during the meeting that the party will utilise all legal and constitutional options available if the verdict goes against the premier.
The meeting, chaired by Prime Minister Sharif, was also attended by Shehbaz along with federal ministers, advisers and the legal team representing the Sharif family in the Panama Papers case.
The meeting reviewed the situation following developments in the Supreme Court.
According to sources, the legal team briefed the prime minister on the Panama Papers case.
Speaking in a talk show, Asif rebuffed the media reports. "The entire party is behind the leadership of Nawaz Sharif. There is no any prime ministerial candidate. There has been no discussion in the meeting on this issue".
The Supreme Court yesterday concluded hearing the sensitive Panama Papers case against beleaguered Prime Minister Sharif, 67, and his family for alleged corruption and money laundering, but reserved its verdict that could jeopardise his political future.
The judgement was reserved after counsels of both sides concluded their arguments before a three-judge bench of the apex court headed by Justice Ejaz Afzal Khan. The bench did not immediately give any date to give its judgement.
A six-member JIT was set up in May by the Supreme Court with the mandate to probe the Sharif family for allegedly failing to provide the trail of money used to buy properties in London in 1990s.
The JIT has recommended that the report's Volume-X should be treated as confidential as it contains the details of correspondence with other countries.
So far Sharif has refused to quit, calling the investigators' report a compilation of "allegations and assumptions". His decision to stay in power was endorsed by the federal Cabinet last week.