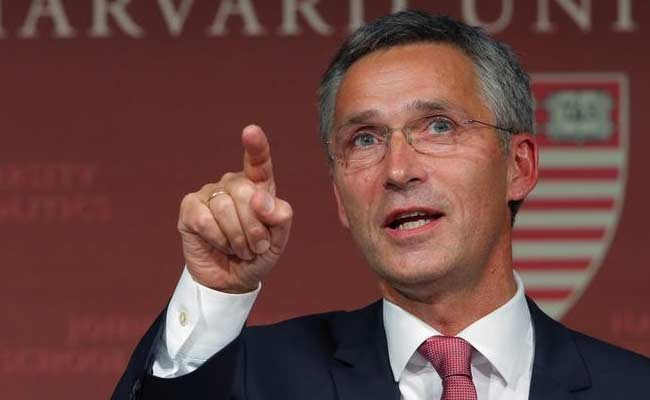 Brussels, Belgium:
NATO is set to hold formal talks with Russia shortly after a summit in Warsaw this week where the alliance will endorse a military buildup following the Ukraine conflict, chief Jens Stoltenberg said Monday.
In April the NATO-Russia Council held its first meeting since June 2014 when relations were effectively frozen, but the talks ended in "profound disagreements" over Ukraine and other issues.
"The NATO-Russia Council has an important role to play as a forum for dialogue" and could "increase predictability", Stoltenberg told reporters in Brussels ahead of the two-day summit starting on Friday.
"That is why we are working with Russia to hold another meeting of the council shortly after the summit," he added.
In May Stoltenberg had said NATO member states were aiming to try for a meeting of the NATO-Russia Council before the summit.
Leaders meeting in the Polish capital this weekend will rubber-stamp the 28-nation alliance's biggest military buildup since the Cold War in response to a newly resurgent Russia.
Russia's 2014 intervention in Ukraine and its annexation of Crimea stung NATO out of its post-Cold War complacency and into a major revamp to boost its readiness and resources to meet a host of new security challenges.
Russia has reacted angrily to the NATO move, with President Vladimir Putin saying the alliance is provoking an arms race "frenzy" in Europe and that Moscow would respond.
(This story has not been edited by NDTV staff and is auto-generated from a syndicated feed.)