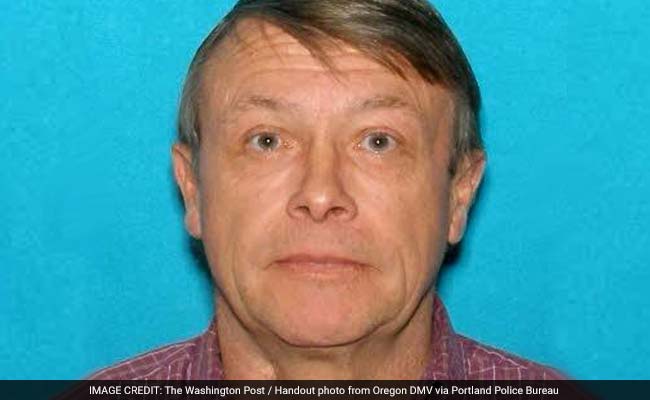 When a woman returned to her Portland, Oregon, home with her two children over the weekend, she made a startling discovery in the residence, according to authorities.
She found a stranger inside the home, the Portland Police Bureau said.
More specifically, the man was in her 10-year-old daughter's bedroom.
The 33-year-old mother was armed, and she fatally shot the suspected intruder, police said.
The suspect killed early Sunday has been identified as 59-year-old David Daniel McCrary of Gresham, Oregon. A state medical examiner determined that McCrary died of a single gunshot wound, police said.
"Detectives have not been able to determine why McCrary broke into the victim's home," police said Monday.
The homeowner, identified as 33-year-old Tara-Alexis Ford, "has no connection to McCrary and he is not from the neighborhood," police said. "McCrary has no significant criminal history but there was a recent report indicating that McCrary may have been struggling with mental health issues."
Ford has cooperated with detectives and was not arrested, police said, noting that the case will be reviewed by the Multnomah County District Attorney's Office.
Authorities were called to the home at 1:47 a.m. Sunday.
They met the homeowner when they arrived, and she let them inside.
"Inside the home, officers found a deceased male," police said in a release.
"Detectives determined that McCrary broke into Ford's home through a back window," police said. "Ford found McCrary in her 10-year-old daughter's bedroom, where the shooting occurred.
"Both her daughter and 5-year-old son were in the home but were in a different bedroom at the time of the shooting."
A neighbor told CBS affiliate KOIN that the Portland home was vacant for a period of time before Ford and her children moved in.
"I know when the previous renters were there, there was a lot of mischief," the neighbor, Amber Murray, told KOIN. "After they moved out I think there were a few squatters in and out of there."
Ford, police said, has requested privacy "and does not want any media contact."
© 2016 The Washington Post
(This story has not been edited by NDTV staff and is auto-generated from a syndicated feed.)