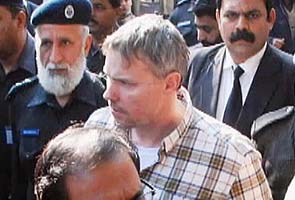 Islamabad:
A total of 331 US officials in Pakistan, most of them suspected of engaging in espionage under diplomatic cover, have been "identified to leave the country" under a secret deal between the two sides for release of American national Raymond Davis, a media report said today.
Pakistani authorities have agreed not to declare these US officials "persona non grata" if they voluntarily leave the country within a stipulated time, 'The Express Tribune' quoted unnamed sources as saying.
Islamabad was almost ready to summarily expel these persons who have various levels of diplomatic immunity as most of them were issued Pakistani visas without getting prior no-objection certificates in line with standard operating procedures, the daily reported.
Davis, a 36-year-old former Special Forces soldier, was arrested in Lahore in January after he shot and killed two armed men. He was recently pardoned and freed by a court under a "blood money" deal whereby over USD two million were paid to the families of the dead men.
According to standard operating procedures, all embassy and consulate staff working under different diplomatic covers like contractors, consultants, technicians and administrative staff are required to be vetted by relevant officials before visas are issued to them.
Pakistani officials, while handing over a list to the US, had demanded that the American officials should be immediately recalled.
When Pakistan was assured that they would leave the country within the stipulated period, it extended an assurance that the US officials would not be declared persona non grata.
This was one of the salient features of the "secret deal" for suspected CIA contractor Davis' release, the report said.
The deal is also said to include a substantial increase in aid and weapons and mandatory scrutiny of all persons seeking diplomatic immunity.