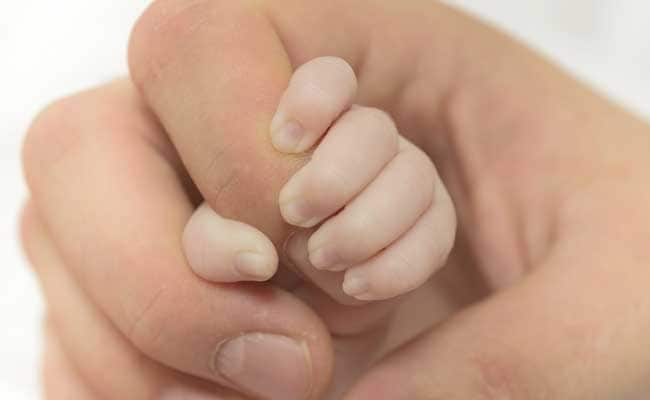 Abu Dhabi:
Doctors in a UAE hospital are celebrating the successful delivery of its smallest patient, a baby girl, weighing lighter than an iPad, just 631 grams.
The "miracle baby" was born after a 26.5-week gestation, said Govinda Shenoy, Head of the Neonatology Unit, Medeor 24x7 Hospital.
Dr Shenoy pointed out that the mother was carrying a growth retarded fetus with oligo-hydramnios, which creates lack of amniotic fluid around the fetus, and absent end diastolic flow, which is a condition that increases the risk of fetal and neonatal mortality.
"The timely intervention and delivery of the baby was important, as the mother, who had a high risk pregnancy, came to us displaying symptoms of sever pre-eclampsia, which is a pregnancy-related complication that is accompanied by high blood pressure and potential damage to organs," media reports quoted Dr Shenoy as saying.
The baby was successfully delivered by a Lower (uterine) Segment Caesarean Section (LSCS) procedure, after which both mother and infant were kept under careful observation.
"The baby was placed under the care of the expert neonatology team in the state-of-the-art neonatal unit," Dr Shenoy said, who set up Medeor 24x7 Abu Dhabi's Level three Neonatal Intensive Care Unit (NICU), with all its modern facilities and equipment.
Mary Roberts, Senior Obstetrician at Medeor 24x7 Hospital, said the mother and 'miracle baby' have so far made an extraordinary recovery.
"The mother and child have shown a remarkable recovery, with the baby's weight increasing to 2,050 grams. The baby is doing really well and her parents are very grateful to the team for saving her life," Khaleej Times reported.
Dr Roberts added that the baby, who the parents wanted to remain anonymous, has no apparent co-morbidities and is safe and sound.
"They really consider her a miracle baby. She is getting stronger."