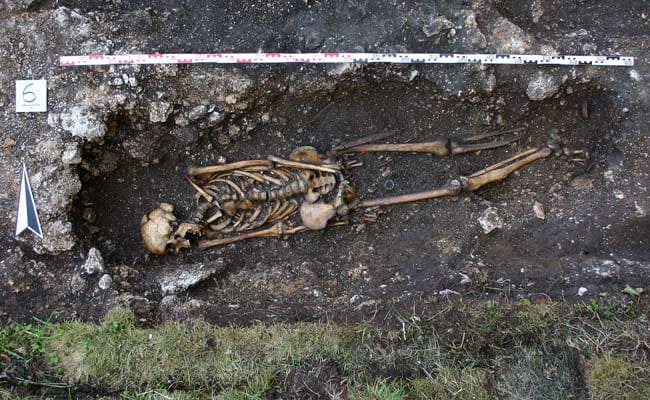 Colombo:
A mass grave with 38 skeletons has been discovered in Sri Lanka's former war zone where the government forces and Tamil Tiger rebels were engaged in pitched battles in 2009, officials said today.

Skeletal remains of around 38 people have been found during the ground digging to build a new construction at the old cooperative store site in the north eastern town of Mannar.

Following the discovery in late March, the site was kept under supervision of Mannar magistrate M Prabhakaran for further digging.

While the judicial medical officers are carrying out investigations, the skeletal remains are being kept at the Mannar hospital.

The construction site has been cordoned off, the police said.

The town was occupied by the LTTE during Sri Lanka's civil war between 1983 and 2009.

International rights groups have said that at least 40,000 Tamil civilians were killed by government forces under the command of former president Mahinda Rajapakse in the final months of the war.

Since the end of the military battles, Sri Lanka has faced international accusations of rights abuses by its troops.
(This story has not been edited by NDTV staff and is auto-generated from a syndicated feed.)