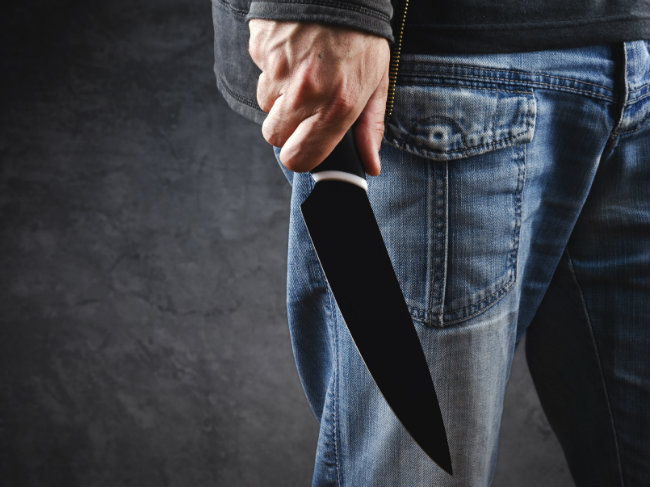 Sofia, Bulgaria:
A young man stabbed a 15-year-old girl to death on the steps of a secondary school in Bulgaria today, then wounded a teacher and another man before shooting and critically wounding himself, police said.
Chavdar Bozhurski, police chief in the southeastern town of Sliven, said witnesses told investigators that the attacker had been in a relationship with the girl and the incident may have been "a crime of passion". School violence is rare in Bulgaria.
Bozhurski said on national radio that the incident began when a 28-year-old man stabbed another man of the same age in front of the Sliven school. The assailant then proceeded to the school's front steps and stabbed the girl, who died in the spot.
The attacker also stabbed a 40-year-old female teacher before running around the back of the school where he shot himself in the mouth with a gas pistol, Bozhurski said.
The assailant and the wounded man were hospitalised in critical condition while the teacher was undergoing treatment for wounds that were not life-threatening, medics said.
Police cordoned off the Sliven school and alarmed parents flocked to it to collect their children. The students were in class at the time of the incident and their lives were not in danger at the time, a police spokeswoman said.
© Thomson Reuters 2015