The Lyrid meteor shower, one of the oldest known meteor showers in the world, can be seen starting from tonight on April 21 until the early hours of April 22. Mankind has observed the Lyrid meteor showers for around 2,700 years now, with the first sighting made by the Chinese going back to 687 BC. The Lyrid meteors originate out of the C/1861 Thatcher comet, which was discovered on April 5, 1861 and was named after its discoverer, AE Thatcher. The Lyrid meteors are known for being fast and bright, leaving behind glowing dust trains, which can be seen for many seconds as they shoot past.
The Lyrids are also known to shoot past at the rate of 100 meteors per hour, but usually, 10-20 Lyrid meteors can be seen per hour at peak time.
One of the earliest sightings of the Lyrids was in 1803 in the US, in 1922 from Greece, 1945 from Japan, in the US again in 1982. The Lyrid meteor shower was also seen on the night of April 21 in 2012.
How To View Them
The Lyrid meteors are best seen before dawn during dark hours, in an area preferably away from the city, where there are no street lights.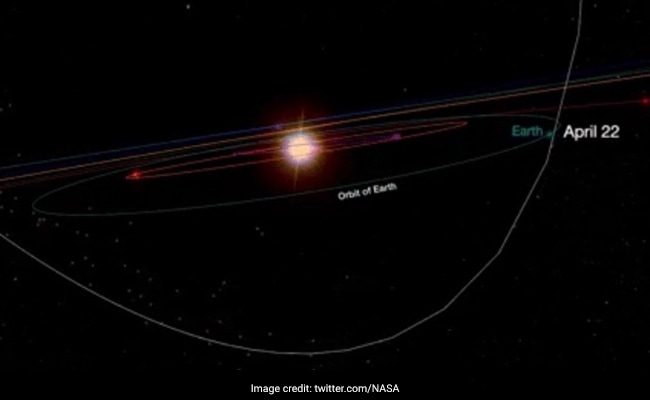 Where They Appear To Come From
The point where the meteors appear to come from is called the Radiant. The Lyrids appear to come from the constellation Lyra, or the harp. Vega, the brightest star in the night sky and a part of the Lyra constellation, is where the Lyrids appear to radiate from.
It should be noted that the constellation is only from where the meteors appear to emerge from and is not the actual origin point of the meteors. As an aid, the meteors are named after the constellation that they appear to emerge from. The Lyrids thus get their name from the constellation Lyra.
Where Do Meteors Come From?
Comet particles and broken bits of asteroids are from where the meteors come. After coming from around the sun, comets leave behind a trail of debris behind them. The Earth passes through this debris every year and when the bits of debris clash with the earth's atmosphere, they disintegrate and create colourful streaks in the sky.