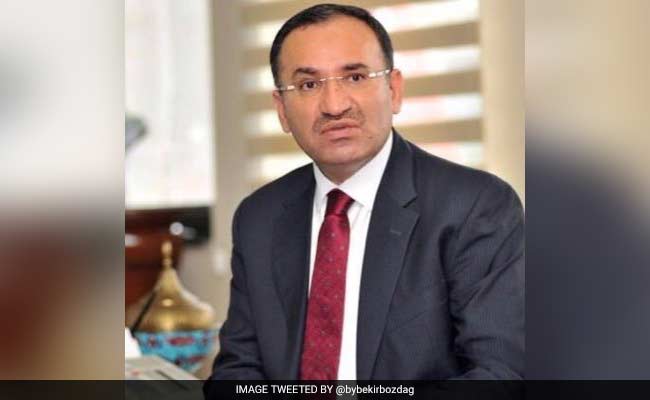 ISTANBUL:
The issue of whether or not Turkey should bring back capital punishment after a failed coup should be considered from a legal standpoint and not in terms of what the European Union wants, Turkey's justice minister said today.
Bekir Bozdag made the comment in an interview with private broadcaster CNN Turk.
Turkey outlawed the death penalty in 2004 as part of its bid to join the EU, although President Tayyip Erdogan has said it may need to be brought back, citing frequent demands from ordinary citizens at political rallies after a failed coup.
EU officials have said that bringing back the death penalty would effectively put an end to Turkey's bid to join the bloc.
© Thomson Reuters 2016