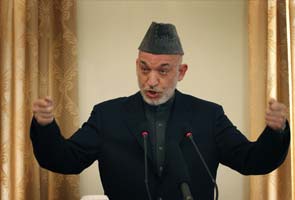 Kabul:
Two Afghan lawmakers say President Hamid Karzai has agreed to convene parliament on Wednesday, ending a political standoff that threatened to spark a constitutional crisis.
Parliamentarians Shukria Barakzai and Gul Pacha Majidi told The Associated Press that after hours of discussion at the presidential palace today, Karzai agreed not to wait until late February to open the parliamentary session.
Earlier this week, Karzai ordered a one-month delay to give a special tribunal more time to investigate allegations of fraud in September's parliamentary election.
Upset about the delay, the newly elected lawmakers pledged to start the session on their own tomorrow.