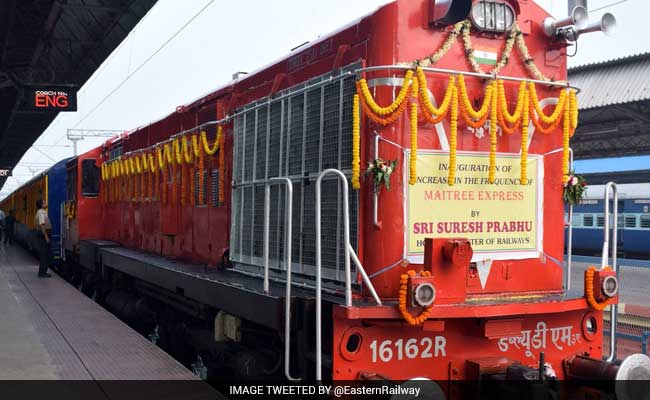 Kolkata:
The Kolkata-bound Maitree Express train, which runs between India and Bangladesh, rammed a private car in central Bangladesh today, killing five members of a family, including women and children, police said. The Maitree Express train hit a car on a level-crossing in Kaliakoir upazila of Gazipur around 10:15 am, Motaleb Mia, officer-in-charge (OC) of Kaliakoir Police Station, said. A compartment of the train was derailed one kilometre away from the accident spot, a security officer of the train service said.
Witnesses said that the Kolkata-bound train hit the car, sending it on a roll, reports said. Five members of a family - two women, two children and a man - were killed in the accident, that also halted train link between Dhaka and the northern parts of the country.
Kaliakoir police said the victims are of the same family, and the male member possibly was driving the car.
(With inputs from PTI)