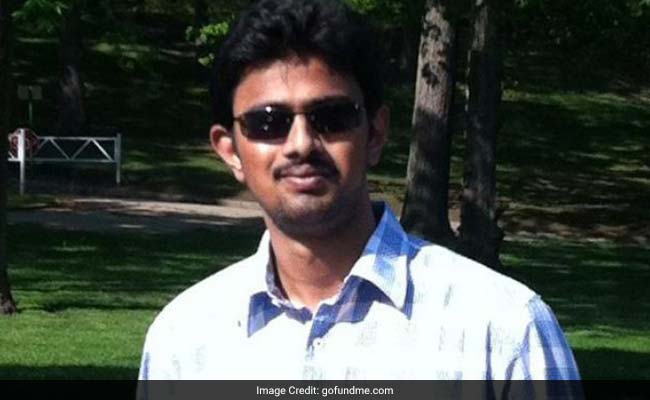 Washington:
The US state of Kansas has declared March 16 as "Indian-American Appreciation Day" to honour Indian engineer Srinivas Kuchibhotla who was killed in an apparent hate crime.
Mr Kuchibhotla, 32, was shot dead and his friend Alok Madasani was injured when Adam W. Purinton, who had served in the US Navy, fired at them at the Austins Bar & Grill in Olathe on February 22.
Adam Purinton reportedly got into a row with the victims and hurled racial slurs. He yelled, "get out of my country" and "terrorist" as he shot. 24-year-old American Ian Grillot who tried to stop Purinton was injured in the attack.
"Kansas will remain committed to standing with the Indian community," Kansas Governor Sam Brownback said at an event on Thursday to commemorate the life of Mr Kuchibhotla.
"We will always reject acts of violence and harm. We reject hatred in all its forms," Mr Brownback said
Mr Madasani and Mr Grillot also attended the event. During a brief speech, Mr Madasani thanked people for their support and said, "It means a lot to all of us and we really appreciate it."
32-year-old Srinivas Kuchibhotla worked at an American multinational Garmin in Kansas and survived by his wife, Sunayana Dumala, who also works in the area.
Reports have suggested since then that there is a growing view among Indians that the US after Donald Trump is no longer safe for foreign students.
Purinton has been charged with first-degree murder and two counts of attempted first-degree murder. The FBI is investigating the shooting as a hate crime.