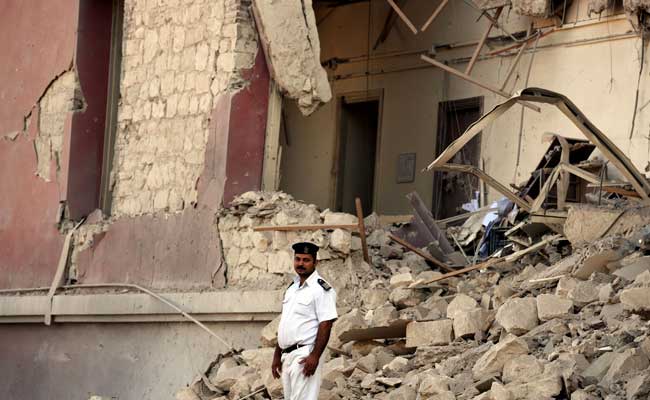 Rome:
Italy will not be intimidated by the deadly bombing of its consulate in Cairo, Foreign Minister Paolo Gentiloni said on Saturday.
A powerful explosion ripped through the Italian consulate in central Cairo early Saturday, partly damaging the building and killing one person.
'Bombing against our consulate in Cairo, there are no Italian victims,' Gentiloni tweeted shortly after the attack. 'Our thoughts are with the people affected and with our personnel. Italy will not let itself be intimidated.'
A health ministry spokesman said the blast killed a civilian and wounded nine. Medics had earlier said two policemen and three passers-by had been wounded.
'Italy knows that the fight against terrorism is an enormous challenge,' said Italian Prime Minister Matteo Renzi.
'We will not leave Egypt to stand alone. Italy and Egypt will be together in the fight against terrorism and fanaticism,' added Renzi, who also spoke with Egypt's President Abdel Fattah al-Sisi.
At a later press conference Gentiloni said there was no doubt that the Italian consulate was the intended target of the attack, calling it 'an attempt at intimidation'.
'We intend to respond firmly but also soberly.. without alarmism,' he added.
Egyptian militants have carried out scores of attacks since the army overthrew Islamist president Mohamed Morsi in July 2013, killing hundreds of policemen and soldiers, mostly in the Sinai Peninsula.