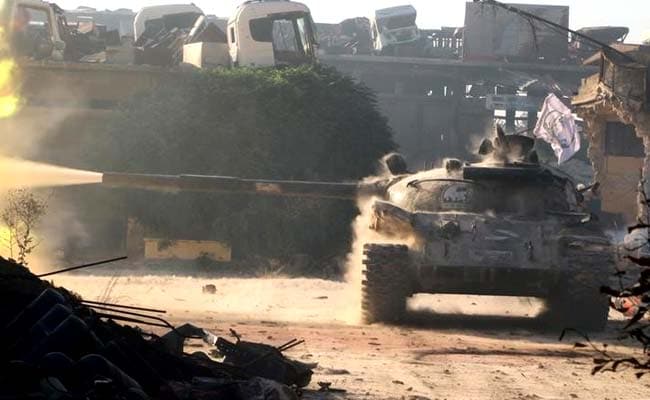 Beirut:
The ISIS-affiliated news agency Amaq said a suicide bombing in the northeastern Syrian city of Hasaka killed or wounded 15 members of the Kurdish security forces on Monday.
Amaq said the suicide bomb happened in the Masakin neighbourhood of Hasaka.
Five blasts occurred across Syria on Monday morning, four in government-controlled areas of the country and one in Hasaka, controlled by the Kurdish YPG militia.
© Thomson Reuters 2016